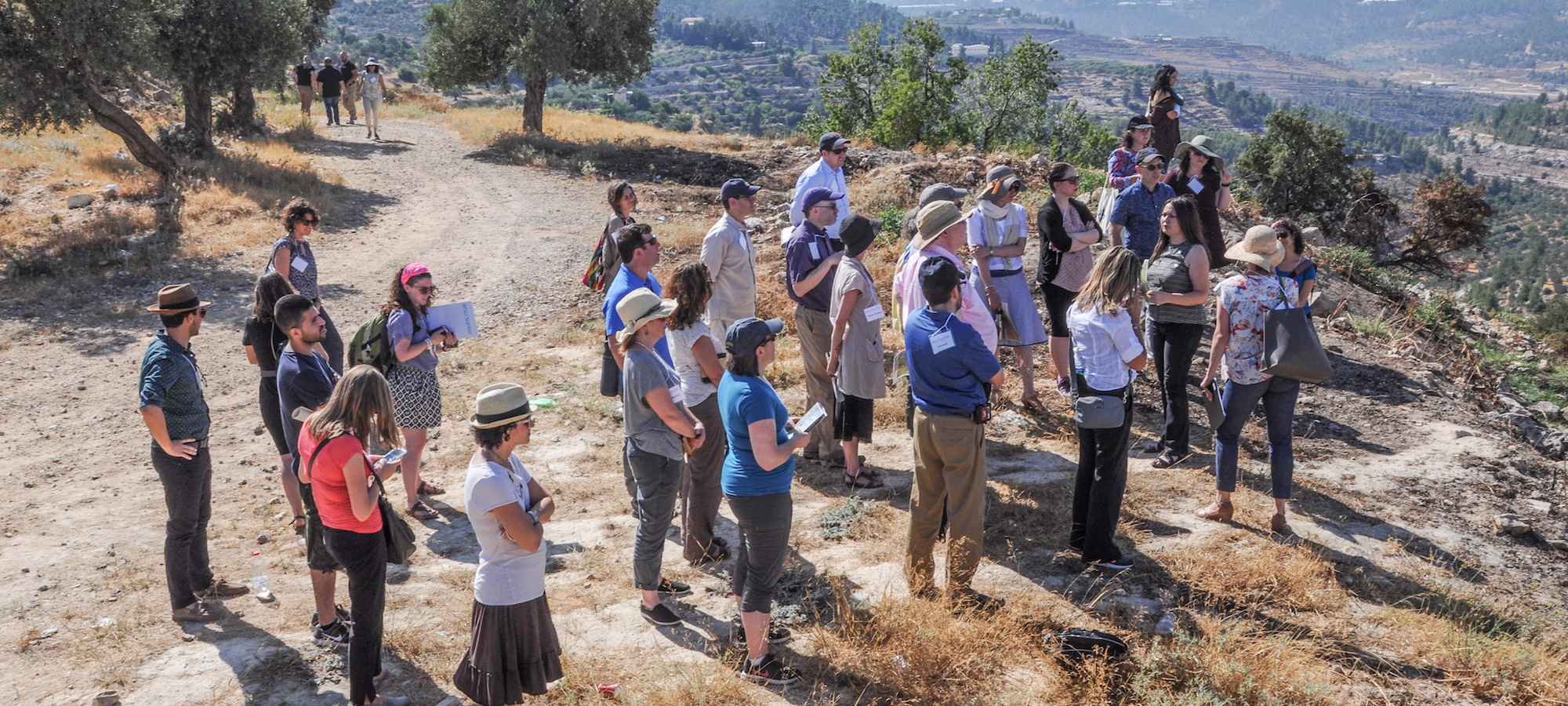 Listen.
Learn.
Lead.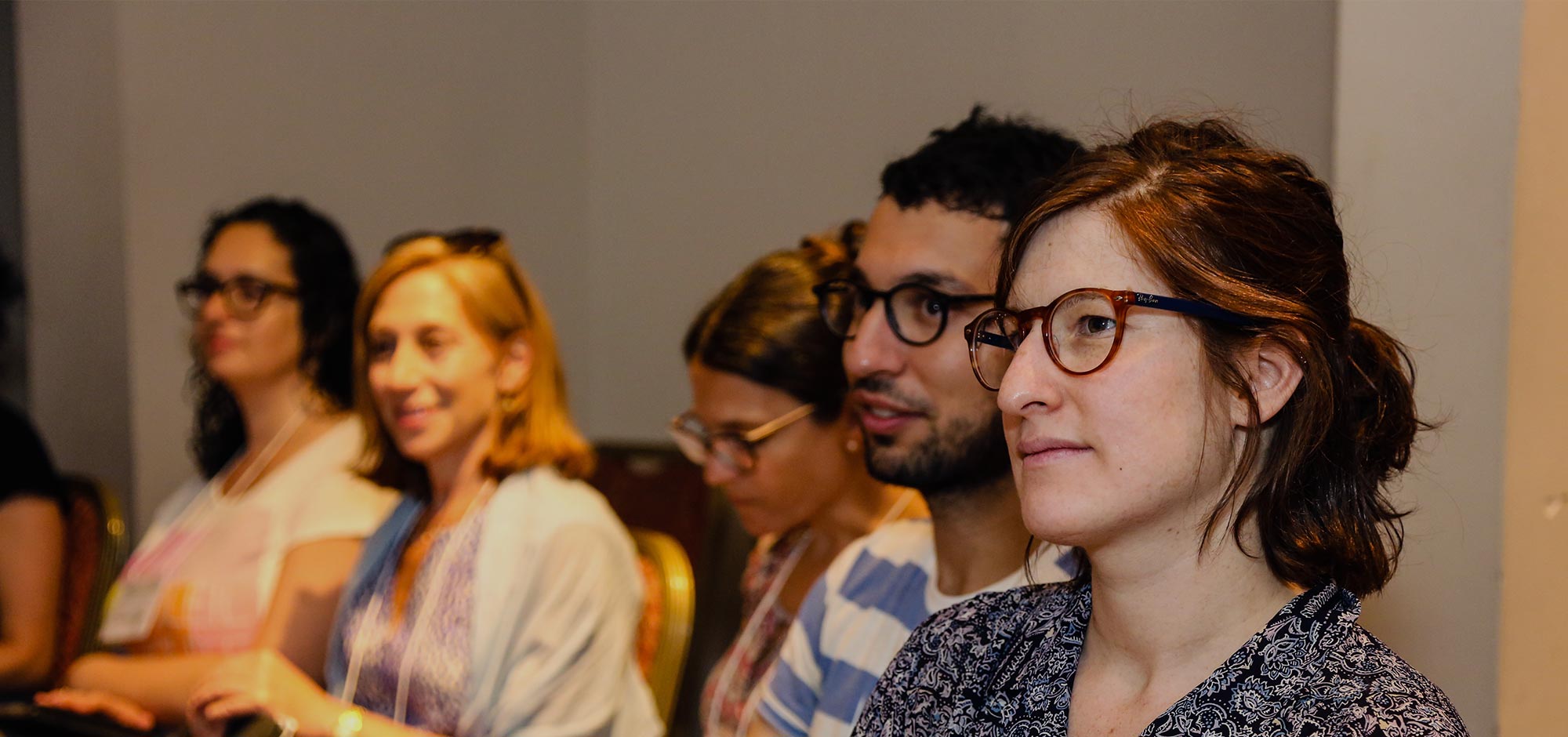 Listen.
Learn.
Lead.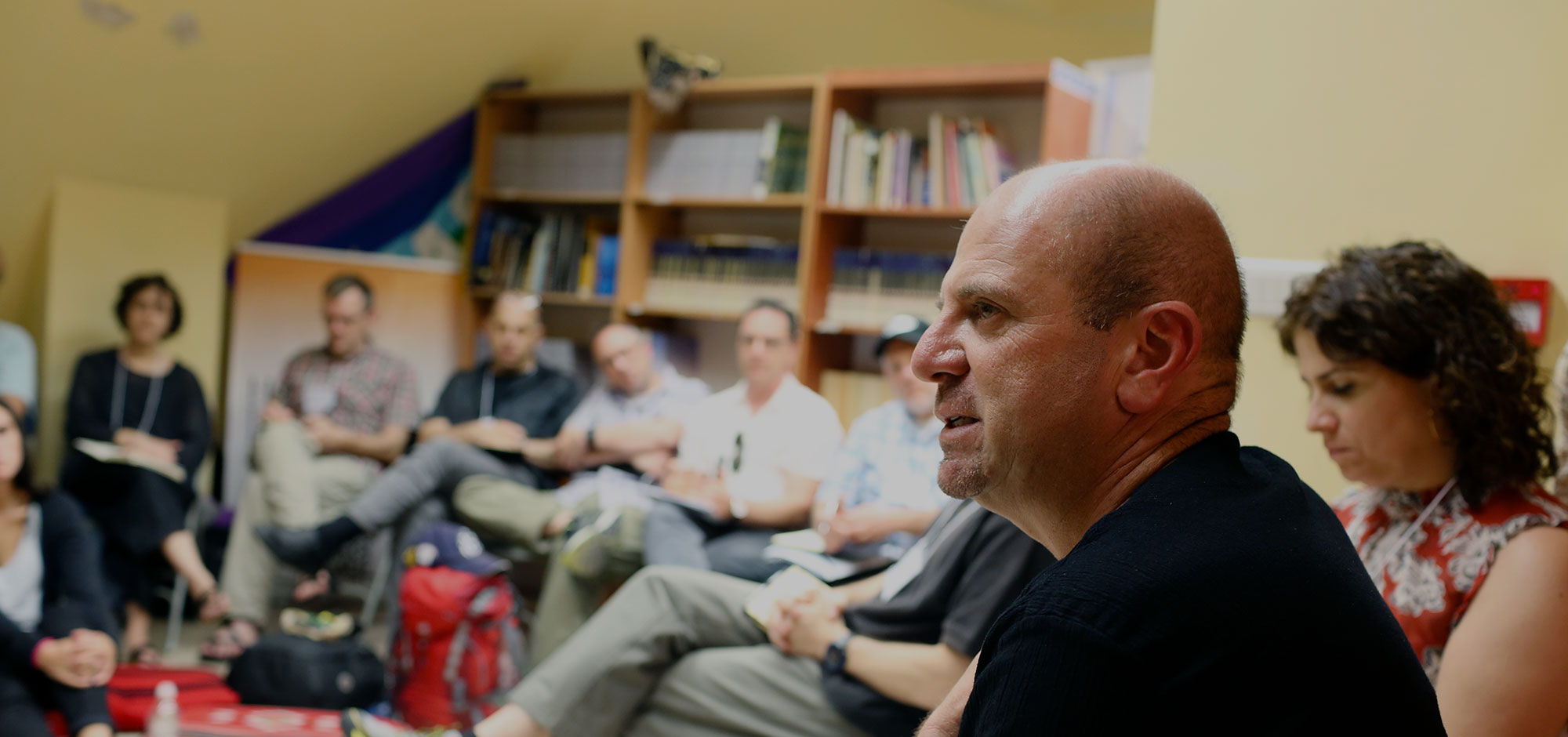 Listen.
Learn.
Lead.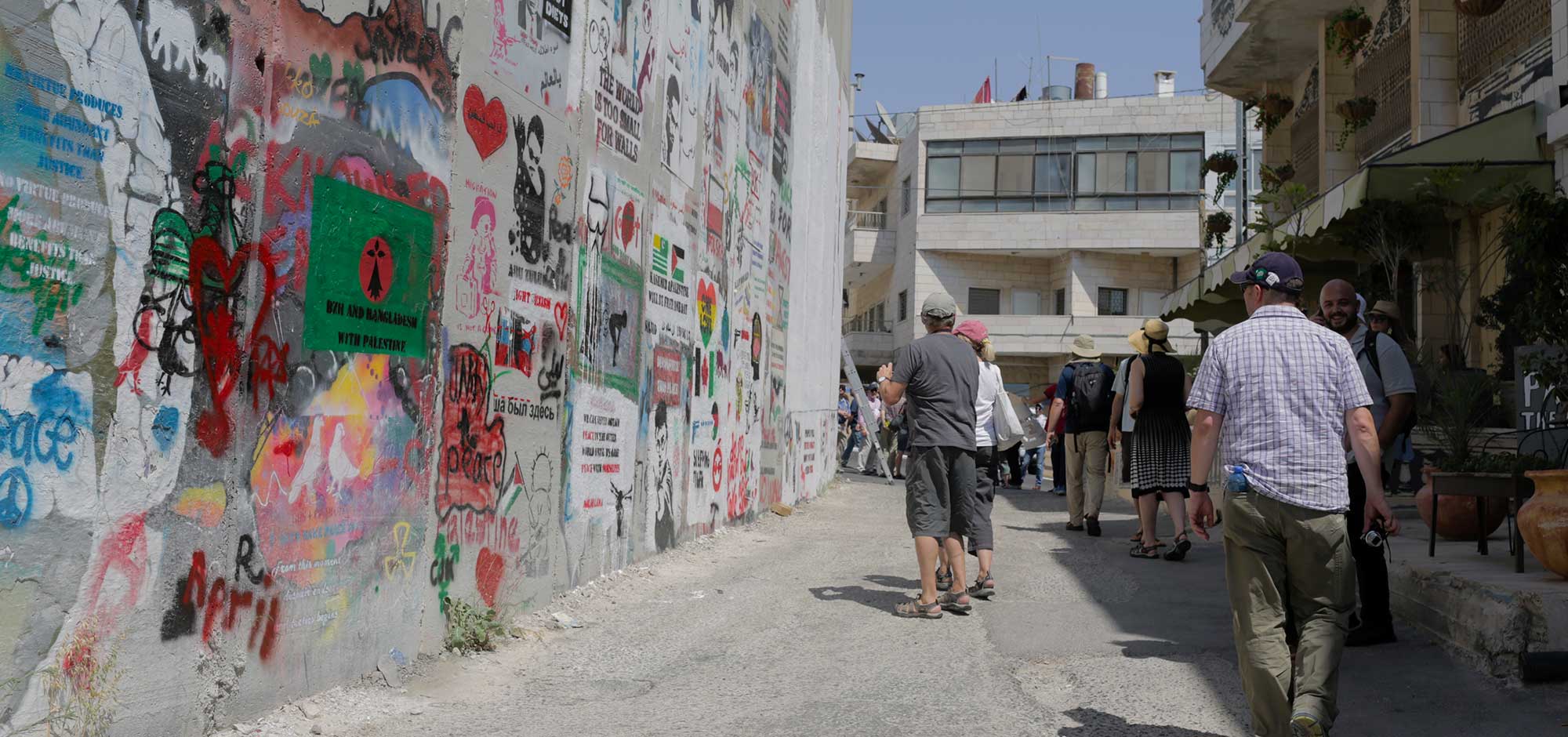 Listen.
Learn.
Lead.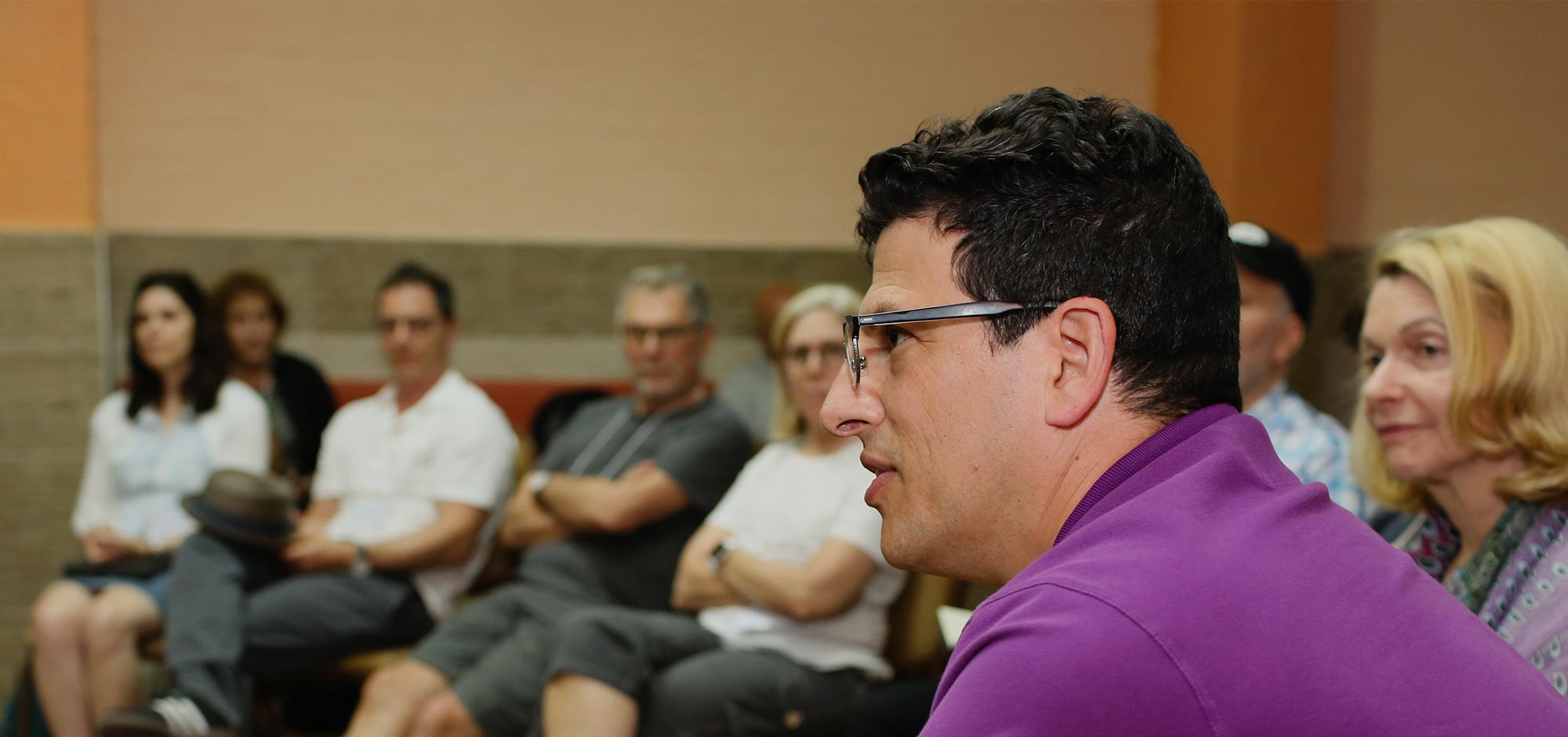 Listen.
Learn.
Lead.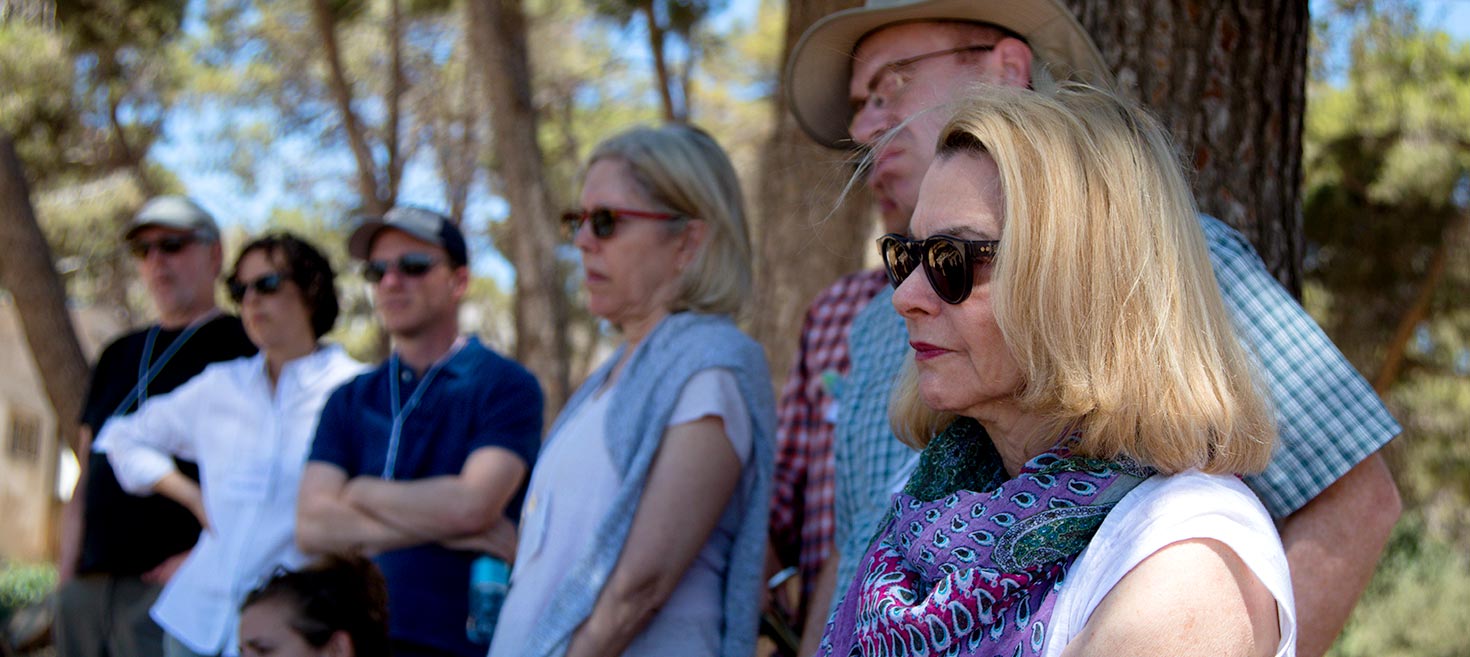 Listen.
Learn.
Lead.
We are a diverse community of Jewish leaders ready to encounter the complex stories, people, and places at the heart of the Israeli-Palestinian conflict.
Encounter's value is being one of a kind in creating a thoughtful, safe space [and a] responsible and diverse cohort of inspiring colleagues who can support each other in engaging the conflict in our communities. It offers Jewish leaders access to the voices we want to be talking to and with and about from the other side of the messiest, most personal global conflict we are in some way all a part of. It softens our ears and hearts even while dogmatically resisting specific political solutions or pat answers. Rabbi Steven Exler Senior Rabbi, Hebrew Institute of Riverdale
The Encounter experience was such a powerful reminder of the importance of face-to-face interaction. After listening to and learning from actual Palestinian human beings, it's impossible to revert to grand pronouncements about 'the Palestinians' as an undifferentiated, homogenous collective: They're just as complex, multi-dimensional, thoughtful, and fallible as the rest of us. What a gift to be reminded of that elusive truth in this era of insidious generalizations. Aaron Dorfman President, Lippman Kanfer Foundation for Living Torah
Encounter is an opportunity to engage more deeply and seriously in the most pressing issues facing the Jewish people today. You need this. Not because you will emerge with solutions or talking points, but because you will break through and dive beneath the facile talk about solutions and talking points… Jon A. Levisohn Director, Mandel Center for Studies in Jewish Education, Brandeis University
I understand so much more. Even the basic history, the dates, the wars, the treaties… Eric Robbins President/CEO, Jewish Federation of Greater Atlanta
Encounter gave me access to neighborhoods and people which were otherwise off limits. I was able to see and hear things firsthand that I would not have experienced otherwise. Miriam Heller Stern Director, School of Education, Jewish Institute of Religion, Hebrew Union College
This error message is only visible to WordPress admins
Error: No connected account.
Please go to the Instagram Feed settings page to connect an account.