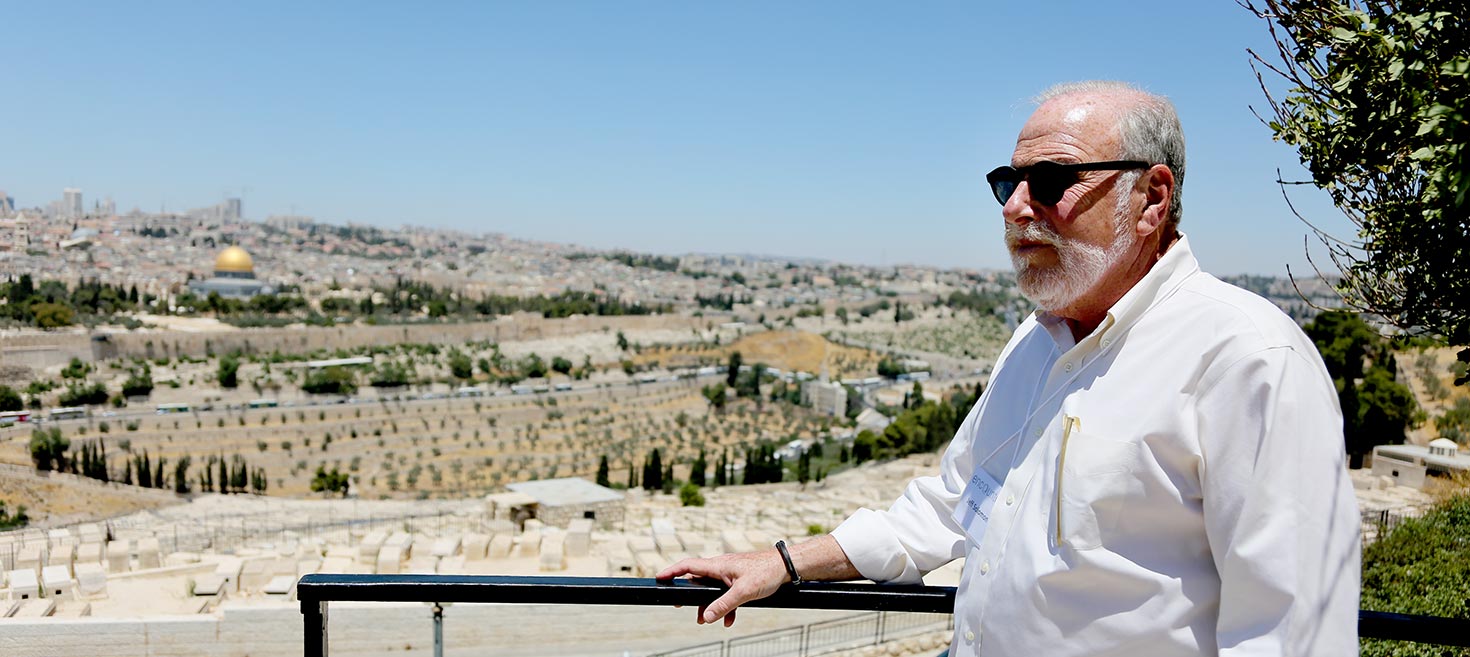 Our Vision
Jewish communities in Israel and the United States will be a positive force in the pursuit of advancing a durable resolution to the Israeli-Palestinian conflict that upholds the dignity, security, and rights of all parties.
Jewish communal leaders simply must recognize the need for us (right now!) to listen and learn, honor and engage, struggle and sit with all of these issues, narratives, experiences...for our sake collectively as a Jewish people, and specifically as American Jews. Lindsey B. Mintz Executive Director, Indianapolis JCRC
It's a powerful and necessary experience. Lindsey B. Mintz Executive Director, Indianapolis JCRC
Essential and transformative. Rabbi Angela Buchdahl Senior Rabbi, Central Synagogue
I feel more engaged [after the Encounter program]. When I read news stories or hear personal narratives about the conflict, I feel like I have the tools to respond. I'm more sensitive to the challenges that Palestinians face, though I retain skepticism for any simplistic solutions to the conflict. Rabbi Joshua Heller Senior Rabbi, B'nai Torah, Sandy Springs, Georgia
The Encounter experience was such a powerful reminder of the importance of face-to-face interaction. After listening to and learning from actual Palestinian human beings, it's impossible to revert to grand pronouncements about 'the Palestinians' as an undifferentiated, homogenous collective: They're just as complex, multi-dimensional, thoughtful, and fallible as the rest of us. What a gift to be reminded of that elusive truth in this era of insidious generalizations. Aaron Dorfman President, Lippman Kanfer Foundation for Living Torah
As Jews, we are heirs to an ancient tradition that prizes dissenting voices: a tradition that has never been afraid to ask tough questions, confront unsettling realities or argue l'shem shamayim, for the sake of the heavens.
Encounter brings these quintessentially Jewish values into our understanding of the Israeli-Palestinian conflict. Many of our community's leaders — leaders who play an active role in shaping American Jewish engagement with Israel and the conflict — rarely have the opportunity to hear directly from the Palestinians with whom our people's story is so intimately intertwined. More strikingly, so many Jewish communal leaders also rarely have occasion to connect with a cross-sector cohort of peers in an off-the-record, structured and facilitated way, about the very issues that are so high-stakes for our community.
We believe this moment, and responsible Jewish leadership demands of us to engage seriously and directly with both the voices of others in our community and of Palestinians in the West Bank and East Jerusalem. Our programs offer the opportunity to do both, which in our view, is a fundamental act of Ahavat Yisrael: Love of One's People.
In so doing, we invite American Jewish leaders to open themselves up to new knowledge, new experiences, new relationships, and — ultimately — new possibilities.