Our Staff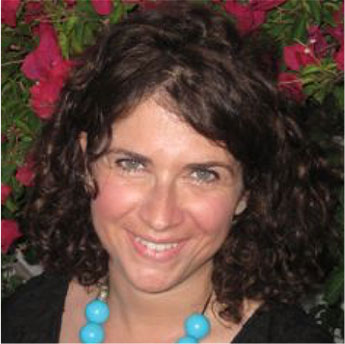 Yona Shem-Tov
Chief Executive Officer, New York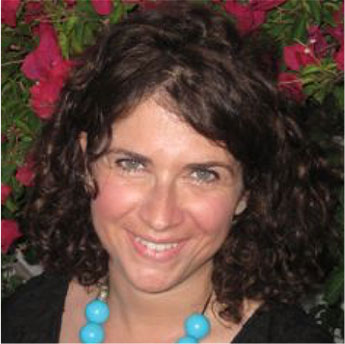 Yona Shem-Tov
Chief Executive Officer, New York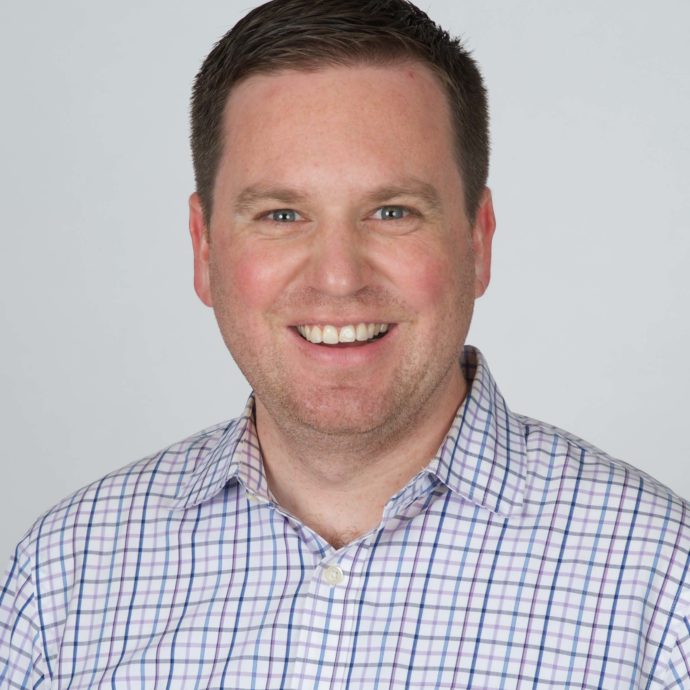 Dan Lange
Chief Operating Officer, New York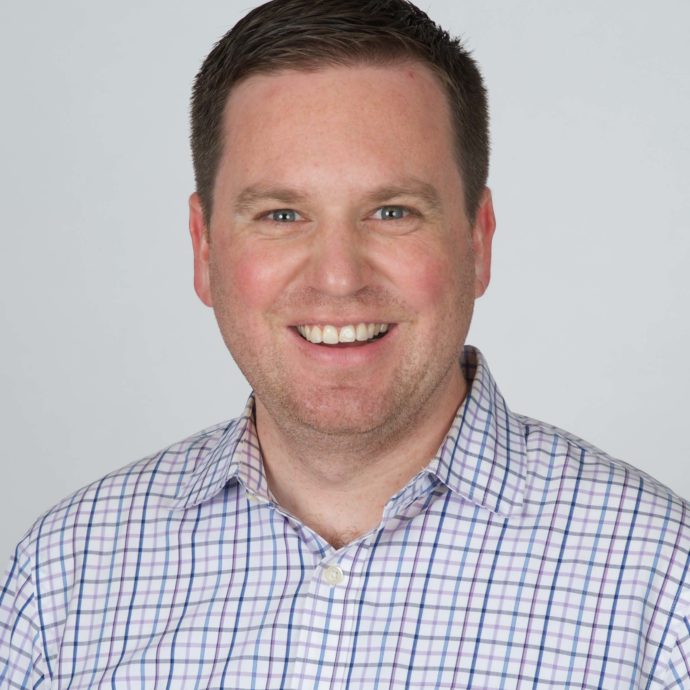 Dan Lange
Chief Operating Officer, New York
Dan is the Chief Operating Officer at Encounter Programs. In this role, he works with staff, board members and other stakeholders to advance the organization's strategic priorities. He is responsible for leadership 
around strategy, finance, human resources and operations. 
Dan 
previously worked at the Union for Reform Judaism, where he served as the Director of Youth Programs, overseeing a suite of teen and young-adult travel programs to Israel and directing a biennial convention of 1,000+ young people. Prior, 
Dan
 served as Associate Director of Camping, where he oversaw professional development, international staffing, safety, security, and other operational aspects for a network of 16 camps, 120 full time employees, and 1500+ seasonal employees.
Dan holds a Master of Business Administration and a Master of Arts in Jewish Professional Leadership from Brandeis University's Hornstein Program, where he was named a Wexner Graduate Fellow and Davidson Scholar. Additionally, he was an inaugural Ruskay Fellow at UJA Federation of New York. Before working in the nonprofit field, Dan pursued his passion for storytelling and filmmaking, working for Paramount Pictures in Los Angeles. Dan lives in Westchester, New York with his wife, Sara, and their son, Benjamin.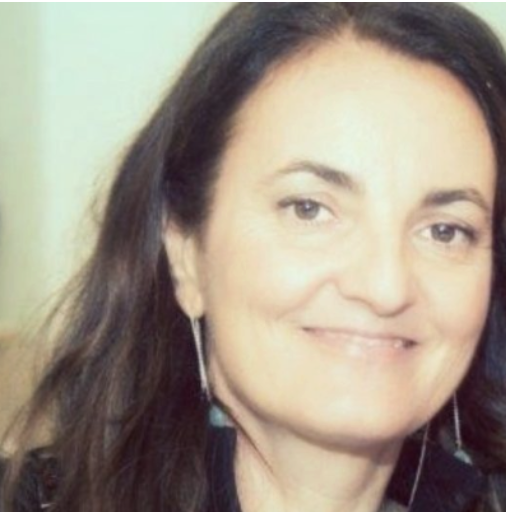 Sabine Sitruk
Managing Director, Israel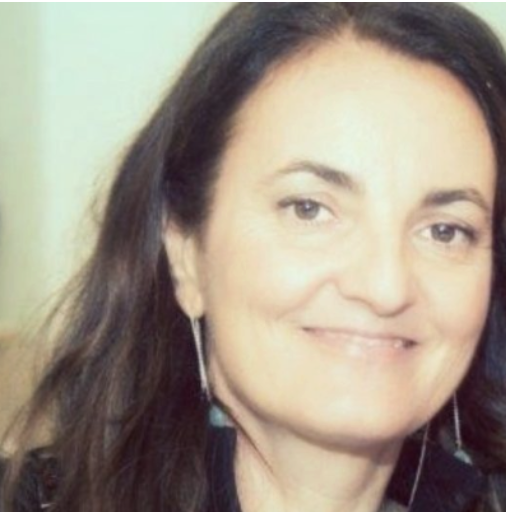 Sabine Sitruk
Managing Director, Israel
Sabine Sitruk is Encounter's Managing Director, Israel. She serves as lead representative in the Middle East, overseeing programs and supervising Encounter's team in the Middle East. Her professional experience spans senior positions in Government, Diplomacy, Humanitarian Assistance, NGOs and the Private Sector. This includes serving as Communications Advisor during peace negotiations such as the multilateral negotiations, the Paris Agreement, and the Taba Talks, major dramatic events such as the second Intifada during which she served as Communication Advisor to the Prime Minister, and the 2014 Gaza War during which she was the Senior Political Advisor to a major international humanitarian organization, leading its communications department. These roles allowed her to witness and be involved in major diplomatic and political developments, and afforded her through these multiple outlooks a rich perspective as she interfaced extensively with a wide array of key Palestinian and Israeli stakeholders, officials at all levels, as well as civil societies and colleagues from both sides.
Born in Paris and living in Israel for more than 20 years, Sabine is fluent in four languages, holds a Master II in Journalism and in Diplomacy and Strategy, and completed advanced studies in Strategic Management.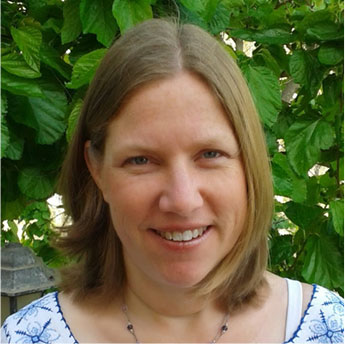 Leah Solomon
Chief Education Officer, Israel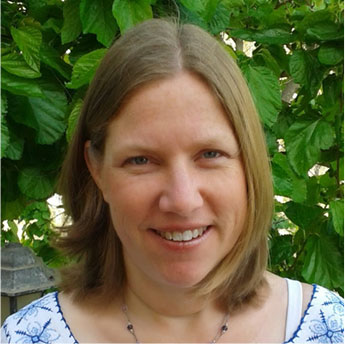 Leah Solomon
Chief Education Officer, Israel
Leah is Chief Education Officer at Encounter. She has worked since 1997 in the field of experiential pluralistic Jewish education, most recently as Associate Director of the Nesiya Institute and prior to that at Genesis at Brandeis University and Gann Academy in Boston. Leah holds a degree from Harvard University, completed advanced studies at the Conservative Yeshiva, Pardes, and the Hartman Institute, and is a Schusterman Senior Fellow. She serves as Chair of the Board of Zion: An Eretz Yisraeli Community. Leah writes frequently about the Israeli-Palestinian reality for outlets such as the Times of Israel, JTA, and Sources Journal, and is editor and publisher of the Anim Zemirot bencher. An L.A native, she moved to Jerusalem in 1999 where she lives with her family.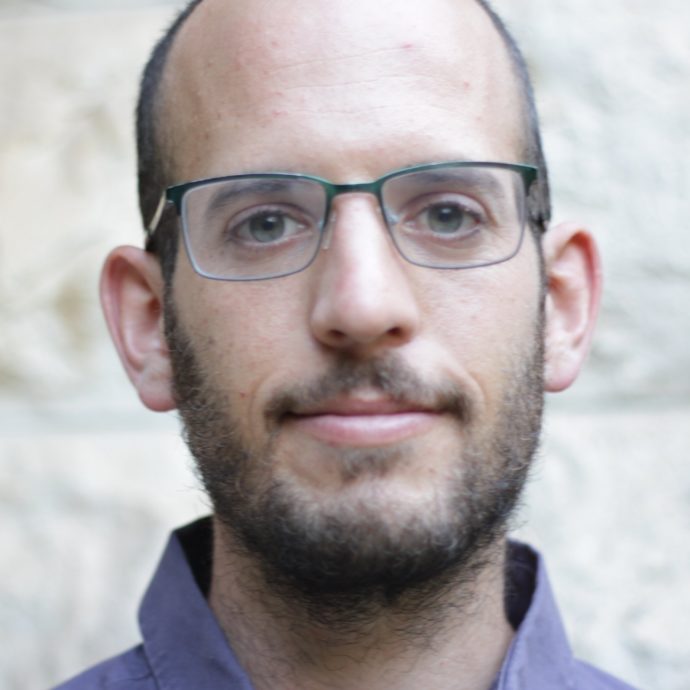 Neta Polizer
Director, Israeli Network, Israel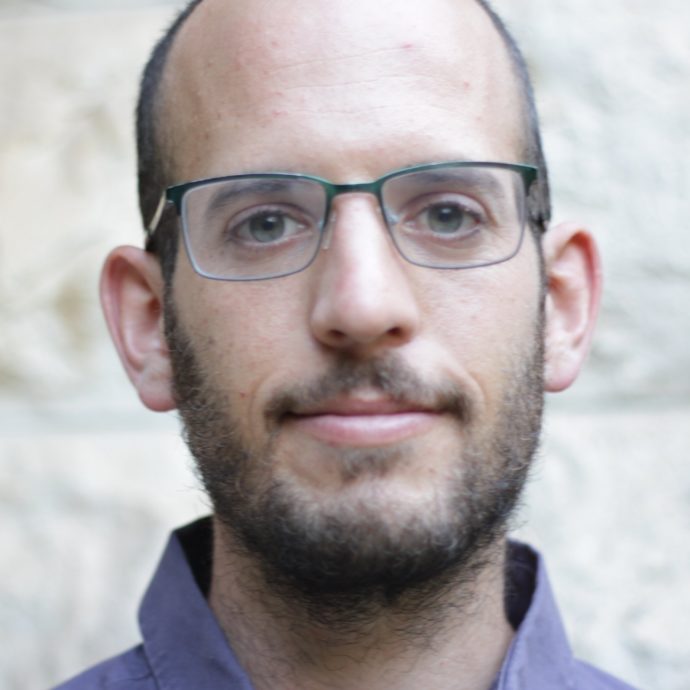 Neta Polizer
Director, Israeli Network, Israel
From a small village in the north of Israel, Neta has extensive experience of more than a decade in the fields of experiential Jewish education and group facilitation. Neta has worked for 'Bina,' where he founded leadership and social change programs for youth from social peripheries. He has also worked in the Institution for Experiential Jewish Education (M2) where he conducted research on experiential Jewish education in Israel and developed training programs for educators. In addition to his work at Encounter, Neta is working at the Bronfman Youth Fellowship as the educational manager of the Israeli fellows' program. Neta holds a BA in Arabic literature and comparative literature from the Hebrew University. He is currently writing his MA thesis in Islamic studies at the 'Freie Universitat' in Berlin, focusing on the emergence of modern and contemporary concepts of identity in postcolonial Arab societies. Neta is married to Toot and lives in Jerusalem.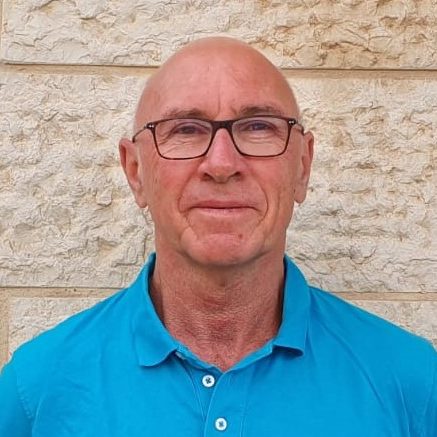 Paul Lichtenstein
Office Administrator, Israel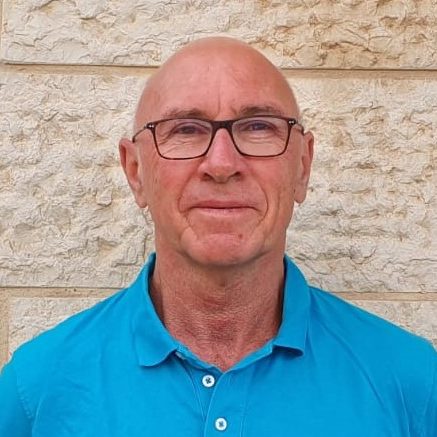 Paul Lichtenstein
Office Administrator, Israel
Paul has worked as an administrator for foundations and special organizations for the last 20 years. He was a founding member of REUT–Pluralistic Religious Secondary School in Jerusalem. A major contributor to its success, Paul worked as the school's Chief Financial Officer and Business Administrator for eight years. Prior to joining the Encounter team, he held various Office and Business Management positions, including working for Ir Amim and an international renowned artist.
Paul holds a degree in agriculture from the Hebrew University in Jerusalem and was a farmer in a moshav on the Golan for 10 years. He was born in South Africa and made aliyah with his family as a teenager.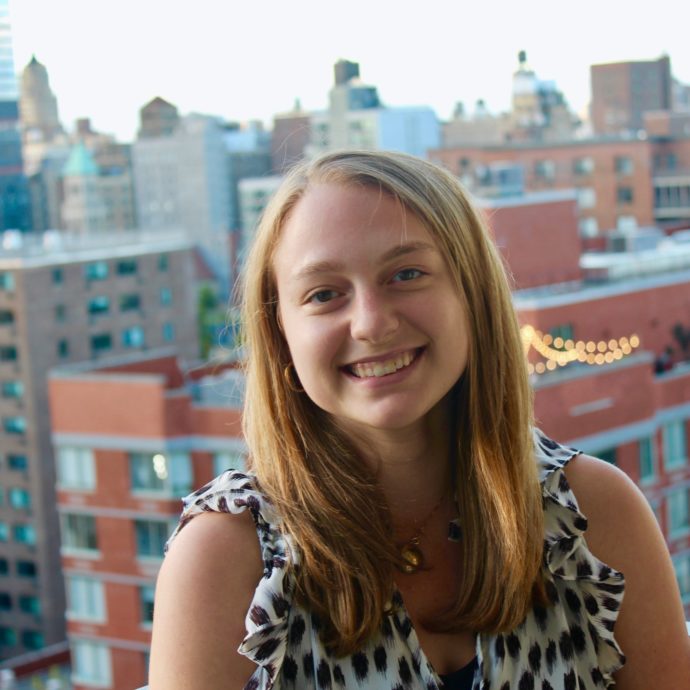 Emily Einhorn
Development and Communications Associate, New York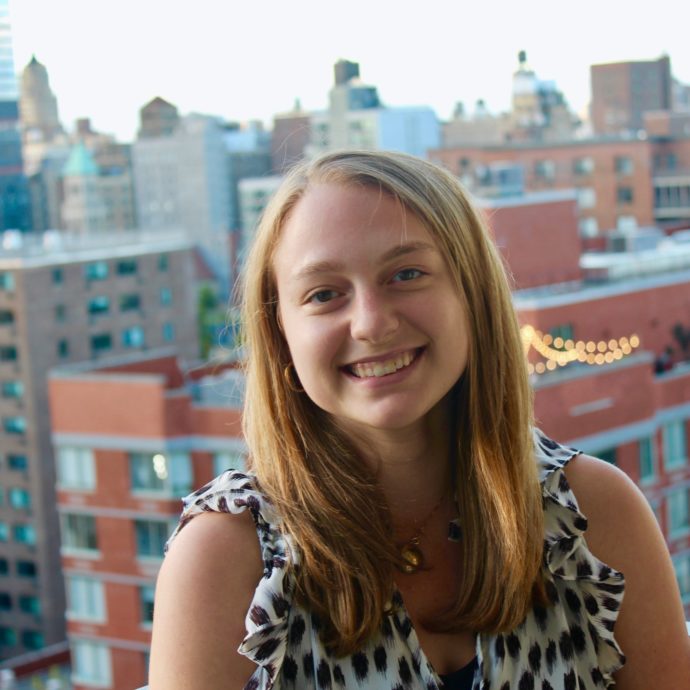 Emily Einhorn
Development and Communications Associate, New York
Emily Einhorn has worked at Encounter since June 2021. She is currently a Nachshon Project Graduate Fellow, pursuing a Masters of Hebrew & Judaics and MPA through the NYU Wagner-Skirball dual-degree program. In addition, she serves as the Co-Chair for IPF ATID New York and as the New York Coordinator for Reshet Ramah.
Emily completed her Honors Bachelor of Arts in Philosophy from DePaul University where she focused her studies on Zionism from an ethical and logical perspective. Emily was a member of the student leadership team at Metro-Chicago Hillel and participated in the Nachshon Project undergraduate fellowship. At DePaul, Emily learned how to utilize her liberal and Jewish identities as a productive tool for change within the Israel-Palestine space on campus.
Emily came to Encounter after spending time working at Milton Gottesman Jewish Day School where she facilitated K-8 classes as a teaching assistant and graphic design specialist. She additionally interned with the Harold Grinspoon Foundation, the Jewish Federation of Cleveland, and the United Way of Greater Cleveland.
Our Board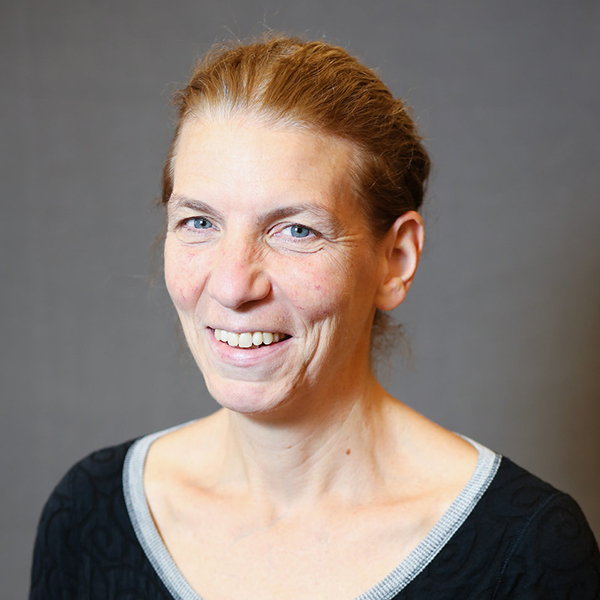 Sally Gottesman
Chair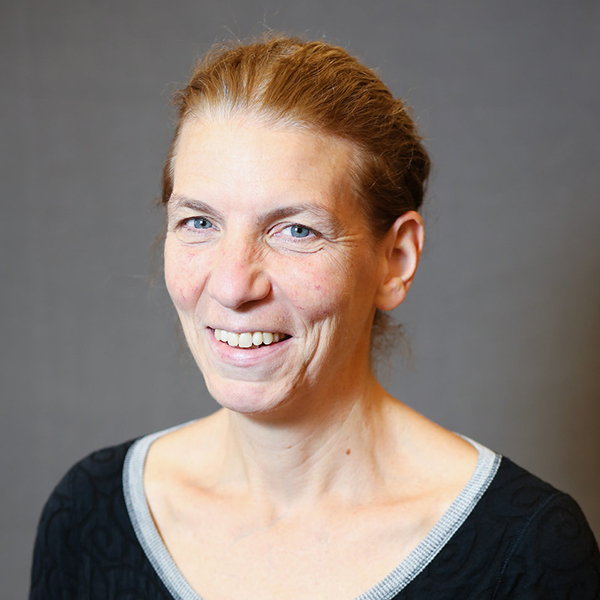 I am passionate about Judaism and the Jewish people and I am an ambassador for Encounter's methodology because I have witnessed again and again the value of experiential education.
Sally Gottesman
Chair
In 2014, after a seven month sabbat­ical in Israel during which she partic­i­pated in several Encounter programs, Sally joined the Board of Encounter. She is an active lay-leader, writer, and consul­tant in the Jewish commu­nity. Sally is the Co-Founder and Past-Chair of Moving Traditions, and has previ­ously been on the Boards of Congregation B'nai Jeshurun in New York City, the Jewish Funders Network, the American Jewish World Service, and the Jewish Women's Archive. Sally's arti­cles on phil­an­thropy, Judaism, femi­nism, and class have been published in a variety of books and news­pa­pers. For nearly two decades, she consulted to not-for-profit orga­ni­za­tions — working first with KPMG Peat Marwick and then with her own firm. Sally served as the first NY/Tri-State Regional Director of the New Israel Fund, and was the first employee of the Israel Women's Network in Jerusalem. She is also committed to research in Neurofibromatosis (NF-1), is a co-founder of N-TAP (the Neurofibromatosis Therapeutic Acceleration Program at Johns Hopkins), and serves on the Board of the Children's Tumor Foundation. Sally lives on the Upper West Side with her three children. She is a grad­uate of Wellesley College and the Yale School of Management.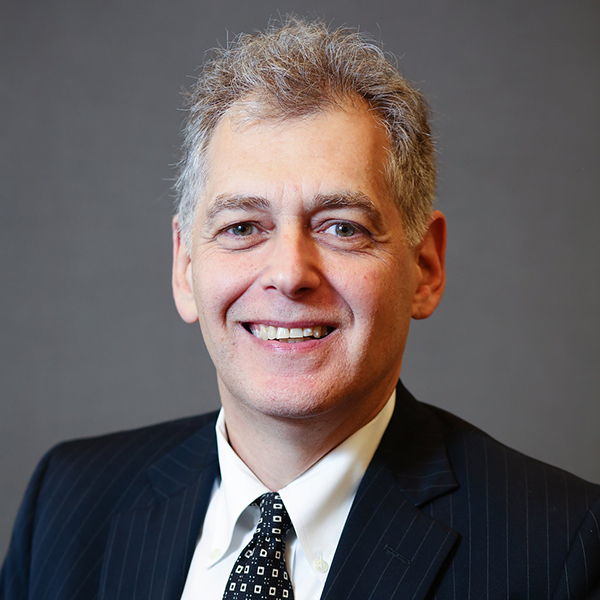 David Karnovsky
Vice Chair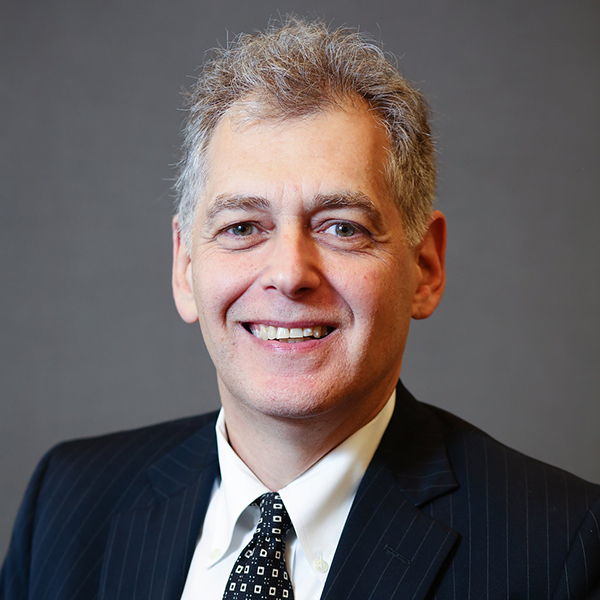 I serve on the Board in order to help expand opportunities for others to have the unique experience I was privileged to have of having a direct 'Encounter' with Palestinians and learning first-hand about the conflict.
David Karnovsky
Vice Chair
In the fall of 2011, while a fellow of the American Academy in Jerusalem, David partic­i­pated in an Encounter trip to Bethlehem, which he considers a forma­tive expe­ri­ence in his under­standing of the conflict. David is a member of the Real Estate Department of Fried Frank Harris Jacobson & Shriver in New York, with a prac­tice that focuses on land use, zoning, and real estate devel­op­ment. Prior to joining Fried Frank, David served in several capac­i­ties in New York City govern­ment, including as general counsel to the New York City Department of City Planning from 1999 to 2014. At City Planning, he was closely involved in many of the major land use and devel­op­ment initia­tives of the Bloomberg Administration, including the Hudson Yards rede­vel­op­ment plan and the High Line.
David is a member of the Board of Directors of the Hebrew Free Loan Society and served as its President from 2011–2014. He has also served as a member of the Board of Directors of Congregation B'nai Jeshurun in Manhattan.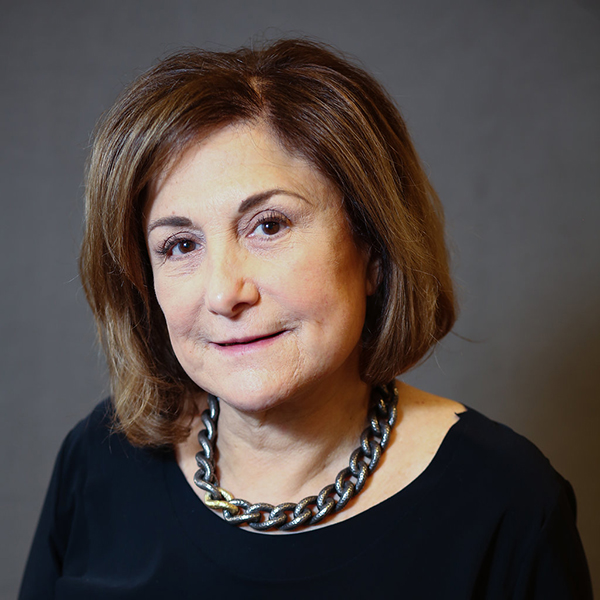 Phyllis Teicher Goldman
Secretary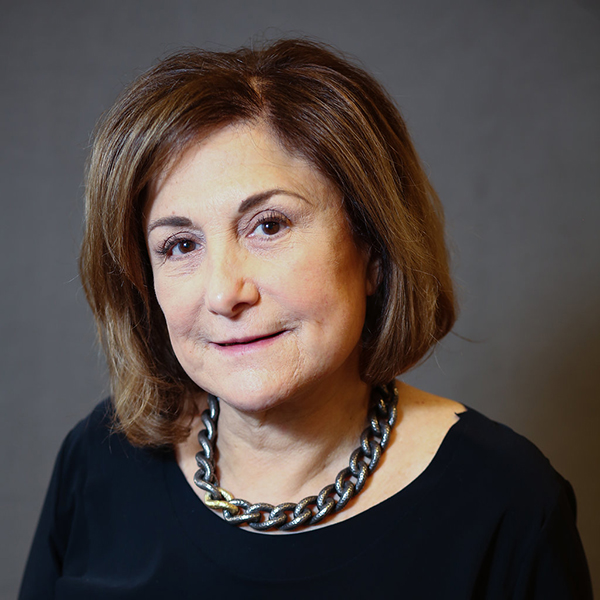 I am passionate about Encounter's work because the path to sustainable peace depends on listening to and hearing the narrative of the other; that is the simple but brilliant premise of Encounter.
Phyllis Teicher Goldman
Secretary
Phyllis partic­i­pated in her first Encounter Program in June 2014. She has dedi­cated both her profes­sional career and volun­teer work to helping nonprofit orga­ni­za­tions thrive. In her current role as a prin­cipal of G&S Consulting, Phyllis helps orga­ni­za­tions achieve sustain­able growth through the imple­men­ta­tion of best prac­tices in devel­op­ment, commu­ni­ca­tions, and gover­nance. Previously, Phyllis was the vice pres­i­dent for external affairs at the American Jewish World Service, and prior to that was the senior devel­op­ment exec­u­tive at the New Israel Fund. She is a former director of the Westchester Holocaust Commission and has also worked in polit­ical fundraising. Phyllis served on the board of direc­tors of the Solomon Schechter School of Westchester, the Jewish Community Center of Mid–Westchester, and many other national and commu­nity-based orga­ni­za­tions. In addi­tion, she was the President of the American Jewish Committee's Westchester Chapter and has chaired a number of capital campaigns — both at her syna­gogue, Bet Am Shalom in White Plains, and at the Solomon Schechter School. She holds an MA from the Columbia University School of Social Work and a B.A. from New York University.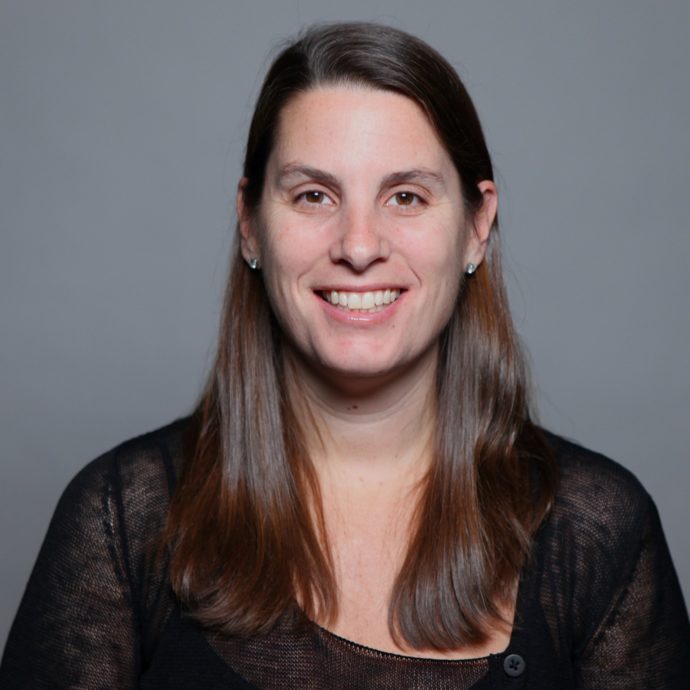 Joanne Moore
Treasurer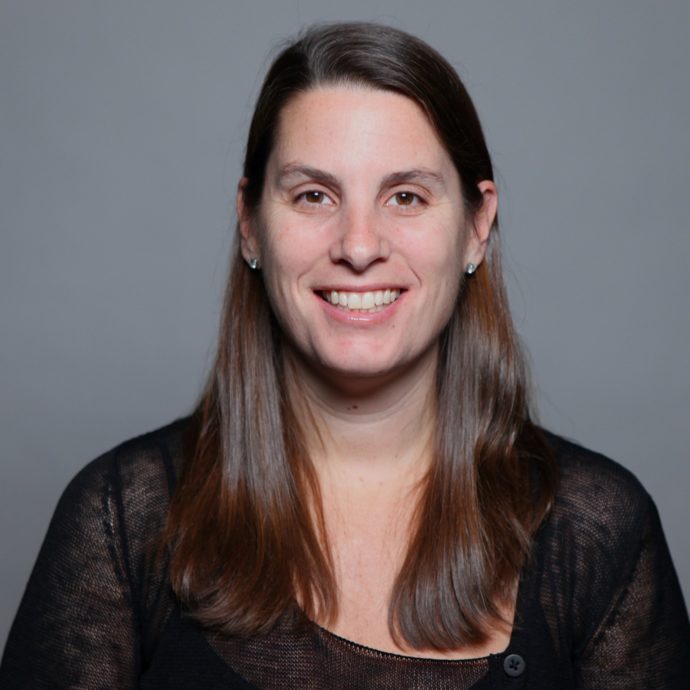 Joanne Moore
Treasurer
Joanne has worked in international development for more than 25 years specializing in proposal and business development, project management, and strategic leadership and management. As Managing Director of JoMoConsult LLC, Joanne provides consulting services and training to USAID's implementing partners. Joanne is teaching Hebrew University's GLOCAL Pears Seminar which bridges the theory and practice of international development for MA candidates. She serves on the boards of the American Jewish Joint Distribution Committee/The Joint, Americans for Ben Gurion University, Yahel Service Learning Program, and Volcani International Partnerships. She is a Wexner Heritage Alumna. She earned her MSc. (econ) at the London School of Economics and Political Science and her BA in African and Afro-American Studies and the Political Economy of Developing Countries from Brandeis University.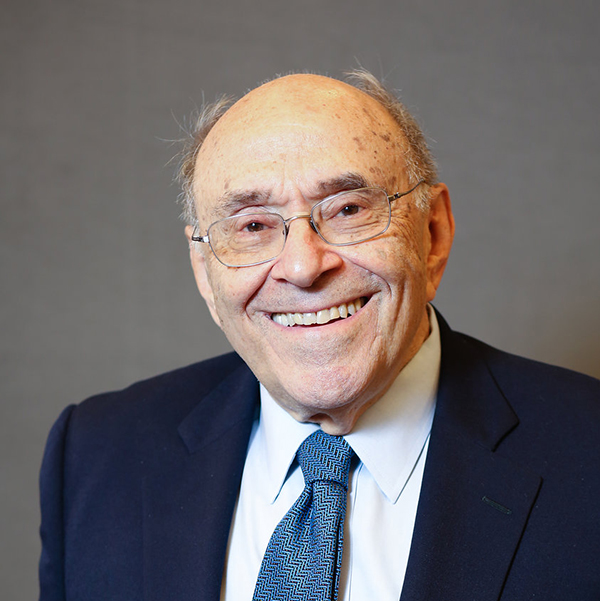 Martin I. Bresler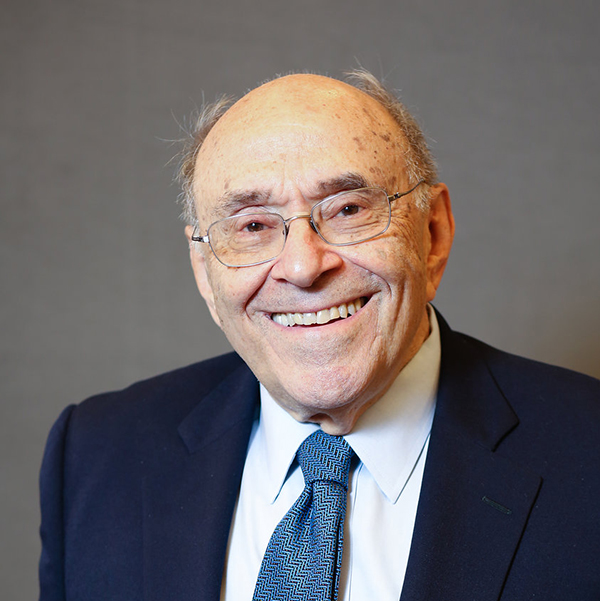 If ever there is going to be peace between Israelis and Palestinians there needs to be a greater understanding between the two peoples and Encounter has won my heart and devotion because it works to foster that understanding.
Martin I. Bresler
Martin is the imme­diate past Chair of Americans for Peace Now, and currently a member of the Boards of the Jewish Council for Public Affairs and the American Friends of the Yitzhak Rabin Center. For many years he was actively involved with The American Jewish Committee, serving as President of the New York Chapter, as a member of the National Board of Governors, as a National Vice President, and on many commit­tees and boards. He also served for many years on the Board of the Park East Day School in New York City.
Martin earned a busi­ness degree from City College of New York (Baruch School) and a law degree from Harvard Law School. He was a corpo­rate lawyer for almost 40 years, the last 16  as a partner at Stroock & Stroock & Lavan. He and his wife of 54 years have two daugh­ters, five grand­chil­dren, and two grand-dogs. He has trav­eled to Israel perhaps twenty times since his first visit there in 1957 — both on orga­ni­za­tional busi­ness and to visit with his many family members living there.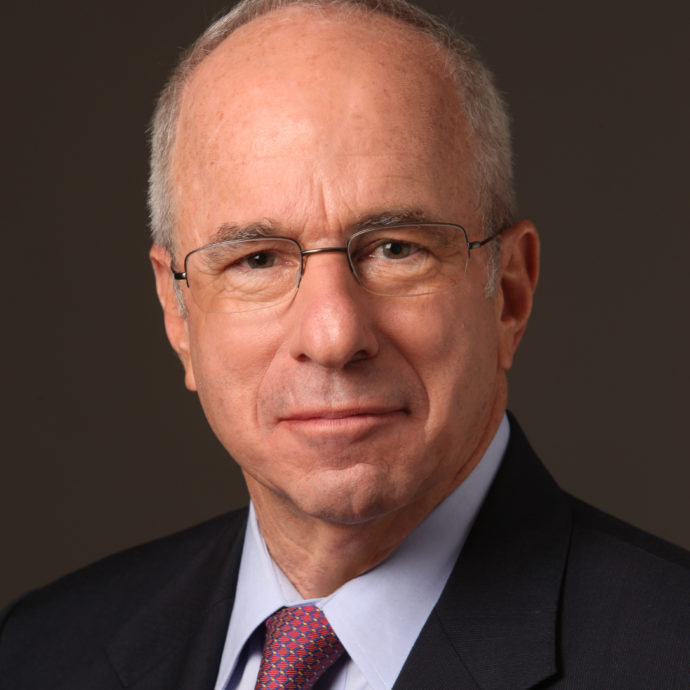 John Ruskay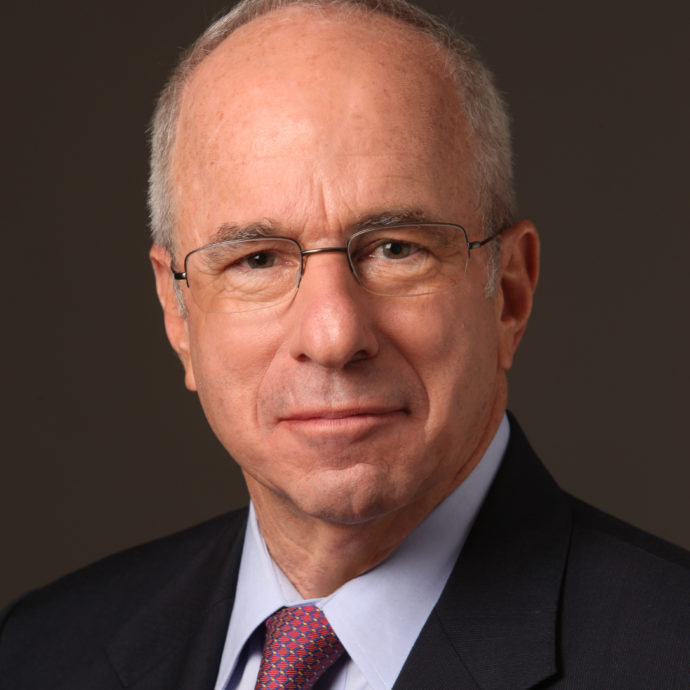 John Ruskay
Dr. John Ruskay is Executive Vice President emeritus of UJA-Federation of New York, Senior Fellow at the Jerusalem-based Jewish People Policy Institute, and a Senior Mentor in the Mandel Foundation Senior Leadership Program. He is a partner at JRB Consulting Services LLC. Clients have included UJA-Federation, the Educational Alliance, Innovation Africa, the Yale Center for Social and Emotional Learning, Birthright Israel Foundation, Friends of the Children, Hillel International and the S. Daniel Abraham Center for Middle East Peace.
Having been appointed as a Commissioner by President Obama, Dr. Ruskay served on the United States Commission on International Religious Freedom from May 2016 to May 2018. He previously served in senior professional leadership roles in the Jewish community including Executive Vice President and CEO of UJA-Federation (1999-2014), Vice Chancellor of the Jewish Theological Seminary of America (1985-1993) and Education Director of the 92nd Street Y (1980-1995).
Dr. Ruskay earned his PhD in Political Science at Columbia University, specializing in Middle East Politics. He has received numerous honors including honorary doctorate degrees from Spertus Institute for Jewish Learning and Leadership (2011), the Jewish Theological Seminary of America (2011), Hebrew Union College (2013), Yeshiva University (2014), and the Reconstructionist Rabbinical College (2016). He has written and lectures on issues relating to Jewish identity, the role of Jewish philanthropy, and the central role of community.
Dr. Ruskay lives in New York City with his wife, Robin Bernstein. They have five children and eleven grandchildren.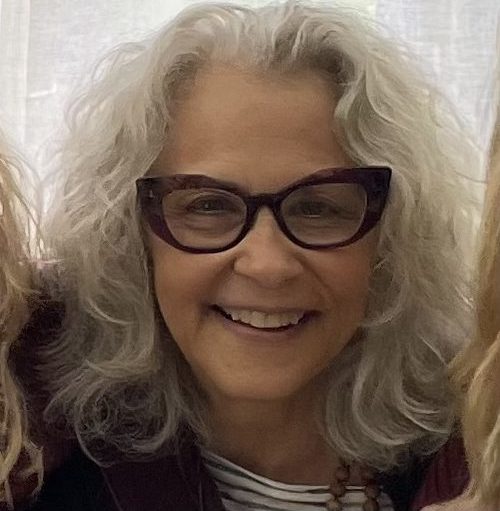 Ilana Horowitz Ratner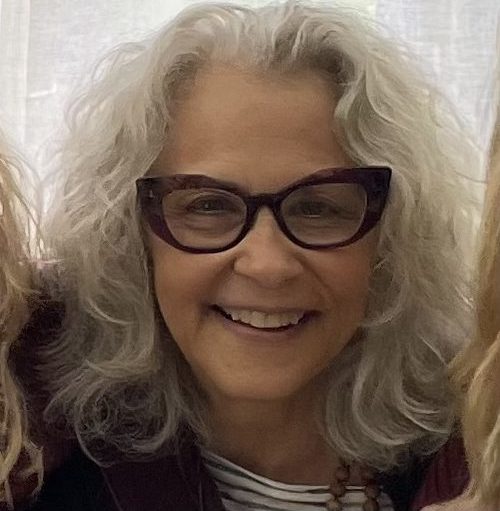 Ilana Horowitz Ratner
Ilana Horowitz Ratner's work integrates her skills as a lawyer, community activist, Jewish educator and leadership coach. She has facilitated study and training sessions for those committed to social change through various organizations in Cleveland, New York and Jerusalem.
Ilana is the founder and an advisor to The Cuyahoga County Immigration Legal Services Fund at The Cleveland Foundation which provides pro bono immigration legal services to residents of Northeast Ohio. She is the president of The Horowitz Ratner Family Foundation. She is also a Director at the New Israel Fund.
She was a children's and family law attorney and a Hebrew school principal. She was the founding board chair of The Pardes High School, a board member at the Jewish Education Center, Bellefaire Jewish Children's Bureau, The Center for Families and Children and Kidsohio. In conjunction with her work at Kidsohio, she was co-founder of PositivelyKids! She served on the board of The Agnon School/Mandel Jewish Day School, now as a life trustee. She received a BA in philosophy from Goucher College, a JD from New York Law School and a coaching certificate from The Gestalt Institute of Cleveland.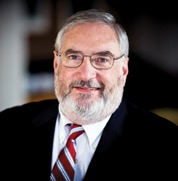 Meyer Koplow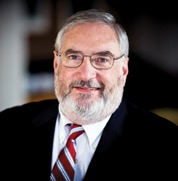 Meyer Koplow
Meyer Koplow is an executive partner at Wachtell, Lipton, Rosen & Katz, one of the world's leading business law firms. He is also the executive editor and notes and comment editor of the New York University Law Review. He is the president of the Meyer G. and Ellen Goodstein Koplow Foundation, and a member of the Board of Directors of the UJA Federation in New York. Formerly, Koplow was the president of Young Israel of New Rochelle. At Brandeis University, Koplow was co-chair of his Reunion Committee, a fellow in 2000, and receiver of the Louis Dembitz Brandeis Medal for Distinguished Legal Service in 1998. He was elected to the Brandeis Board in 2006 and Chair of the Board in September 2017. Koplow received his B.A. magna cum laude at Brandeis University and his J.D. from New York University Law School in 1976. He joined Encounter's Board of Directors in 2018.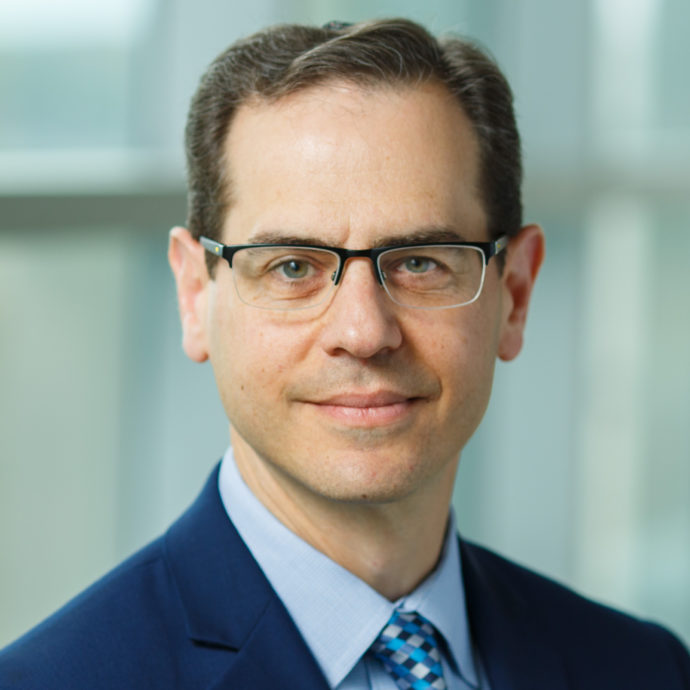 Jon A. Levisohn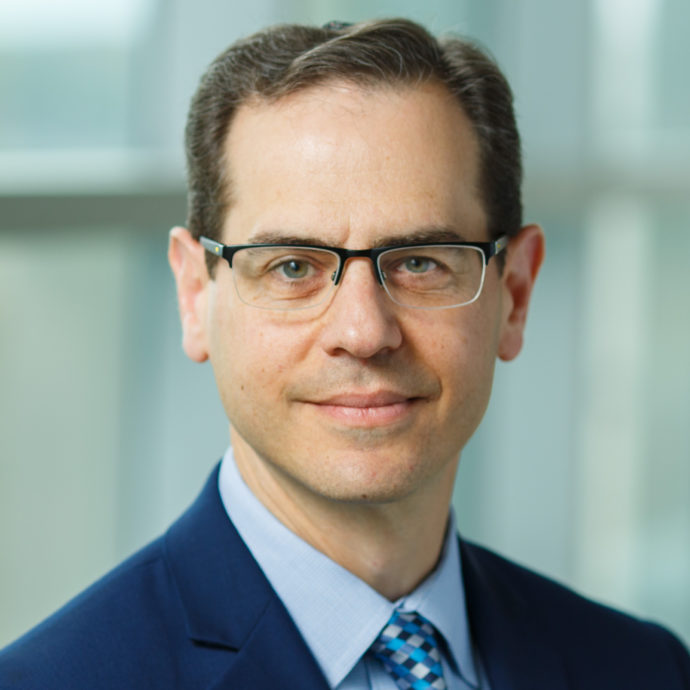 I believe in Encounter's model of bringing people who are passionately committed to Israel's wellbeing into a deeper understanding of Palestinian experiences.
Jon A. Levisohn
Jon is the Jack, Joseph, and Morton Mandel Associate Professor in Jewish Educational Thought at Brandeis University, where he directs the Jack, Joseph and Morton Mandel Center for Studies in Jewish Education and chairs the Department of Near Eastern and Judaic Studies. A philoso­pher of educa­tion, he is the editor or author of the books Turn It and Turn It Again: Studies in the Teaching and Learning of Classical Jewish Texts, The Interpretive Virtues: A Philosophical Enquiry into the Teaching and Learning of Historical Narratives, Advancing the Learning Agenda in Jewish Education, and Beyond Jewish Identity.
Jon holds degrees from Harvard College and Stanford University and has also studied at Yeshivat Sha'alvim, the Hebrew University, and the Shalom Hartman Institute. He is an alumnus of the Wexner Graduate Fellowship and has served as co-chair of the Wexner Fellowship Community Coordinating Committee. Jon also served for several years as a trustee of JCDS, Boston's Jewish Community Day School, as well as serving in leadership roles for Gann Academy, OneTable, NRJE and CASJE. He lives with his wife and three teenage chil­dren in Newton, Massachusetts, where they are active members of Congregation Shaarei Tefilah and Minyan Yedid Nefesh.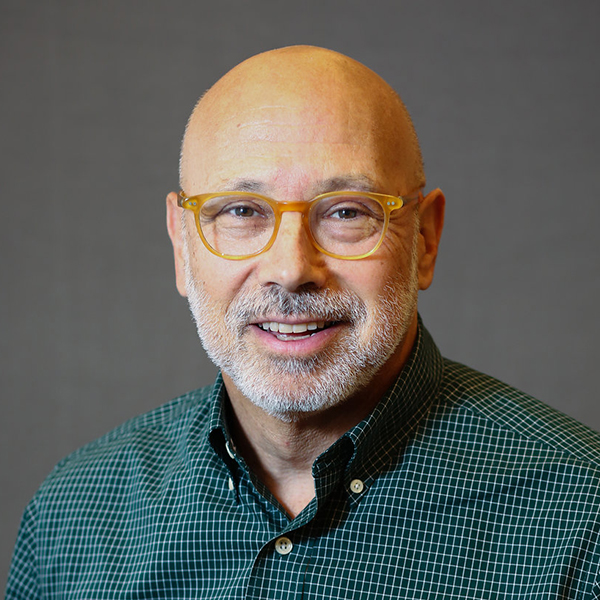 Jonathan Lopatin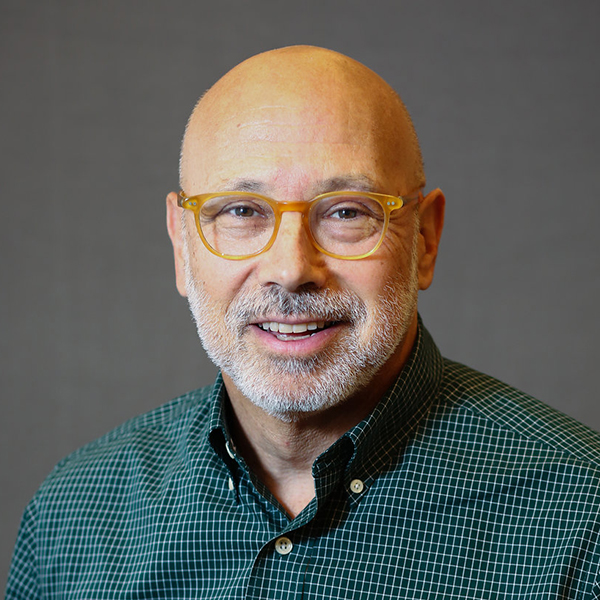 I am actively engaged in Encounter's work because I believe that American Jews can help Israel by better understanding Palestinian life and society.
Jonathan Lopatin
Jonathan is a former Partner at Goldman Sachs & Co. and is the founder of not-so-simple productions. He produced Eyes Wide Open (2008), a documentary about the experiences of American Jewish visitors to Israel, as well as of Fringes: New Adventures in Jewish Living, which premiered at the Jerusalem Jewish Film Festival in 2012. Jonathan is past-president of the Board of Directors of Mechon Hadar, and former President of the Nesiya Institute. He is Vice Chair of the Board of Trustees of the Jewish Theological Seminary,and was formerly Secretary of the Board of Directors of the New Israel Fund — where he continues to be active with the Fund's work promoting Jewish pluralism in Israel.
Jonathan holds a Masters Degree in International Economics from the School of International Affairs at Columbia University, as well as an M.A. in Talmud, which he earned from the Jewish Theological Seminary in 2009. He is married and has two children and three grandchildren.
Debra Pell
Debra Pell
Debra Pell is a graduate of Georgetown University and Boston College Law School. A Bay Area native, Debra made aliyah in 1996 and is President of ArbaOne, an early stage investment company in Israel. Before making her home in Israel, Debra was a labor litigator in a large San Francisco law firm and VP of Pell Development Company. Active for many years in the San Francisco Jewish community, she served on the boards of the Jewish Community Federation and the Jewish Community Relations Council. Nationally, she was a founding board member of the Israel Policy Forum and Women's Chair of the Young Leadership Cabinet of the JFNA. Currently, Debra is the Development Co-Chair of the New Israel Fund and the Board Chair of Kolot, a center of Jewish learning for Israeli influentials. She co-founded Crossroads a campaign to build new political infrastructure for the center-left in Israel and sits on the Executive Committee of  the Liberal Democratic Action Network. Her philanthropy in Israel is focused on strengthening democracy and ending the occupation. Debra lives in Moshav Beit Zayit with her daughters Beronica and Gavrielle.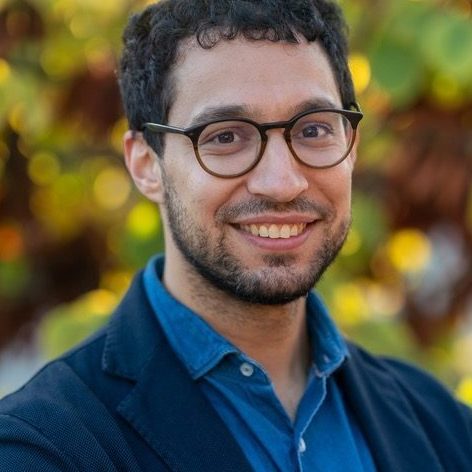 Yitz Landes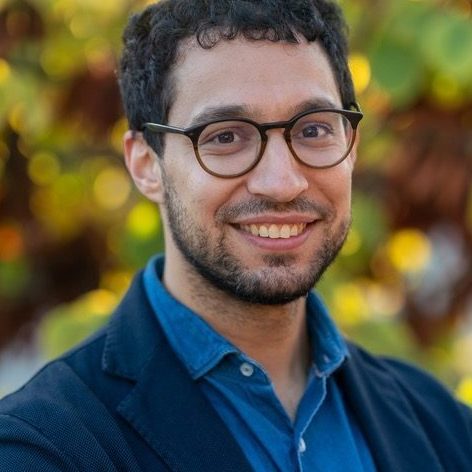 Yitz Landes
Yitz Landes (he/him) is Assistant Professor of Rabbinic Literature and Culture at the Jewish Theological Seminary of America. His research focuses on the history of rabbinic Judaism, the history of the Jewish Book, and on Jewish liturgy. His first book, Studies in the Development of Birkat ha-Avodah, was published in 2018. Yitz received an AM and PhD in Religions of Mediterranean Antiquity from Princeton University. Prior to attending Princeton, Yitz received a BA in Talmud and Religion and an MA in Talmud from the Hebrew University of Jerusalem and studied in the Otniel and Har Etzion yeshivot. Yitz was a David Hartman fellow at the Shalom Hartman Institute of North America and is an alumnus of the Wexner Graduate Fellowship. Originally from New Jersey, Yitz lived in Israel for a decade, during which time he was involved with Encounter as a participant, facilitator, and trip leader. He now lives in Upper Manhattan with his wife and their two sons.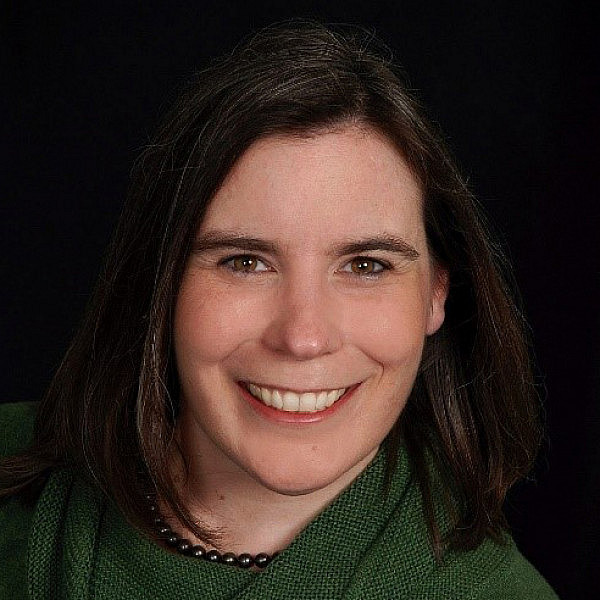 Tilly Shemer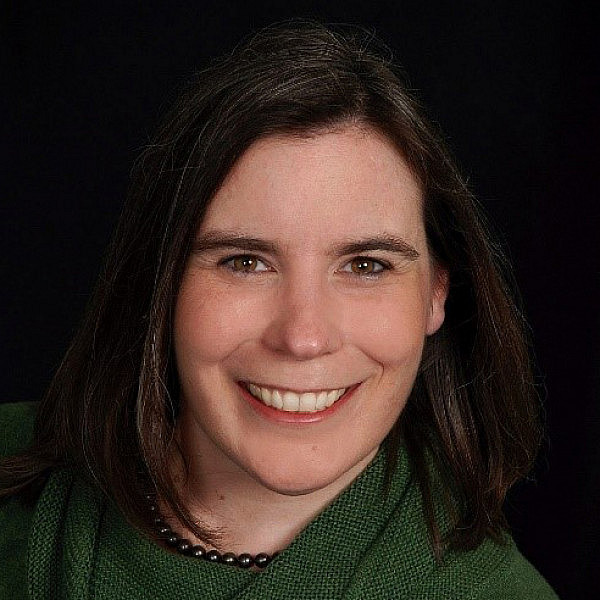 Tilly Shemer
Tilly Shemer is the Executive Director of University of Michigan Hillel. Tilly has worked with Hillels in Toronto and Michigan for 18 years in various positions, including Director of Israel Affairs and Associate Director, before becoming Executive Director at the University of Michigan in 2012. Tilly is passionate about youth engagement, community-building, pluralism, women's advancement, and social justice. She holds a master's degree in International Affairs and a bachelor's degree in Environmental Studies and Political Science. She is a Wexner Field Fellow Alum and is the co-founder of Live The Pledge (
livethepledge.com
). She loves art, traveling, hiking, anything food related, and diving into a conversation about our Jewish future. She lives in Ann Arbor with her wife Or and their cat Joey.
Sari Rapkin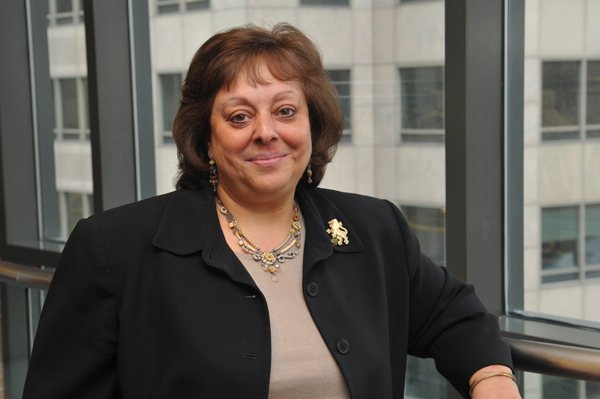 Sari Rapkin
Retired Partner, PricewaterhouseCoopers
Sari Anne Rapkin's career in public accounting and non-profit involvement in Greater Boston spanned over 35 years. Prior to retiring seven years ago, Sari served as an Assurance Partner at PricewaterhouseCoopers (PwC) in their Private Company Services practice. Her clients included privately held and private equity-backed companies in the retail, distribution, manufacturing, and services industries, as well as several prominent not-for-profit institutions in Greater Boston. Sari had the opportunity of working with companies of all stages and sizes, from entrepreneurial start-ups to multi-billion-dollar global public companies.
Sari is actively involved in Our Generation Speaks, serving on the Board of Directors, the Growth Committee, coordinating the Mentor Program and as a mentor to the Fellows. Sari also serves on the boards of Combined Jewish Philanthropies, Jewish Community Centers of Greater Boston, Jewish Arts Collaborative and Jewish Family Services of MetroWest. Sari serves on the Heller School for Social Policy and Management Board of Advisors at Brandeis.
Sari was a past Chairperson of the Board of Directors at Combined Jewish Philanthropies (CJP). As one of three co-chairs of the Strategic Planning Committee, she played an instrumental role in the creation of CJP's Strategic Plan.  She also served as the chair of the Organizational Development Committee. As Treasurer, she served as the chair of the Budget & Finance Committee for four years. Sari recently completed her three-year term as co-chair of the Boston-Haifa Connection.
Sari is originally from Rochester, New York, and is a graduate of the Rochester Institute of Technology.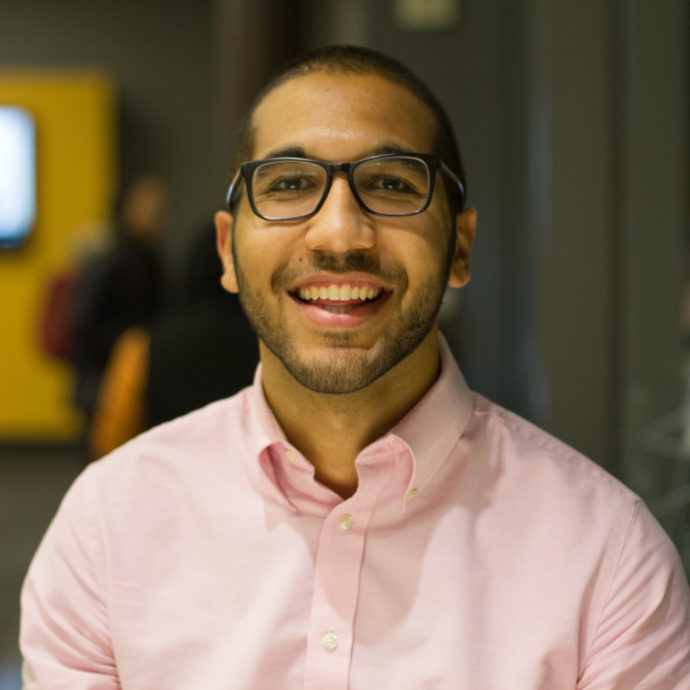 Evan Traylor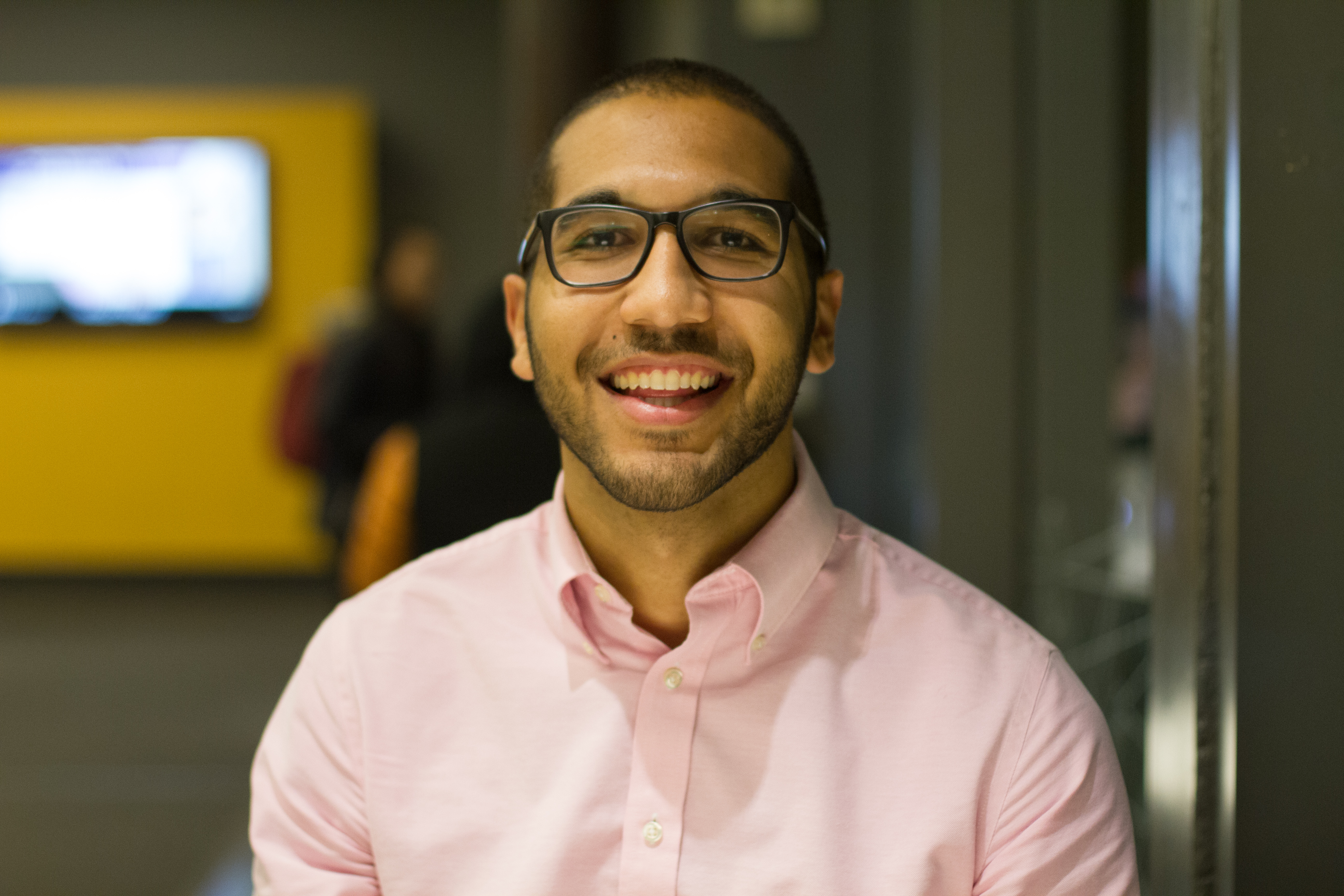 Evan Traylor
Evan Traylor (he/him) is a rabbinical student at Hebrew Union College-Jewish Institute of Religion, and a Jewish community builder, educator, activist, and writer. He is a Wexner Graduate Fellow and a Tisch Fellow, and currently serves on the boards for Encounter and JOIN For Justice. Prior to rabbinical school, Evan worked at the Union for Reform Judaism for several years creating new initiatives in college and young adult engagement. Originally from Oklahoma City, he graduated from the University of Kansas studying political science, Jewish studies, and leadership studies. Evan is an alum of Kansas Hillel, URJ Kutz Camp, URJ Greene Family Camp, and served as North American President of NFTY. He lives in New York City with his wife and their tiny dog, Ruby Nakia.
I understand so much more. Even the basic history, the dates, the wars, the treaties… Eric Robbins President/CEO, Jewish Federation of Greater Atlanta
Incredible opportunity to see/hear Israel from another perspective. Anonymous Jewish Communal Executive
The Encounter experience was such a powerful reminder of the importance of face-to-face interaction. After listening to and learning from actual Palestinian human beings, it's impossible to revert to grand pronouncements about 'the Palestinians' as an undifferentiated, homogenous collective: They're just as complex, multi-dimensional, thoughtful, and fallible as the rest of us. What a gift to be reminded of that elusive truth in this era of insidious generalizations. Aaron Dorfman President, Lippman Kanfer Foundation for Living Torah
I feel much more informed, have (some) first hand understanding and a better grasp on where to go to learn more. This is now an open and discussable topic. Rabbi Tully Harcsztark Principal, SAR High School
Encounter gave me an opportunity that I had long been missing: to listen to the stories, perspectives, and experiences of Palestinians living in the West Bank and East Jerusalem. As a passionate supporter of Israel who yearns for peace, this experience was critical to a more complete understanding of the complexity of this land… Rabbi Adam Raskin Senior Rabbi, Congregation Har Shalom