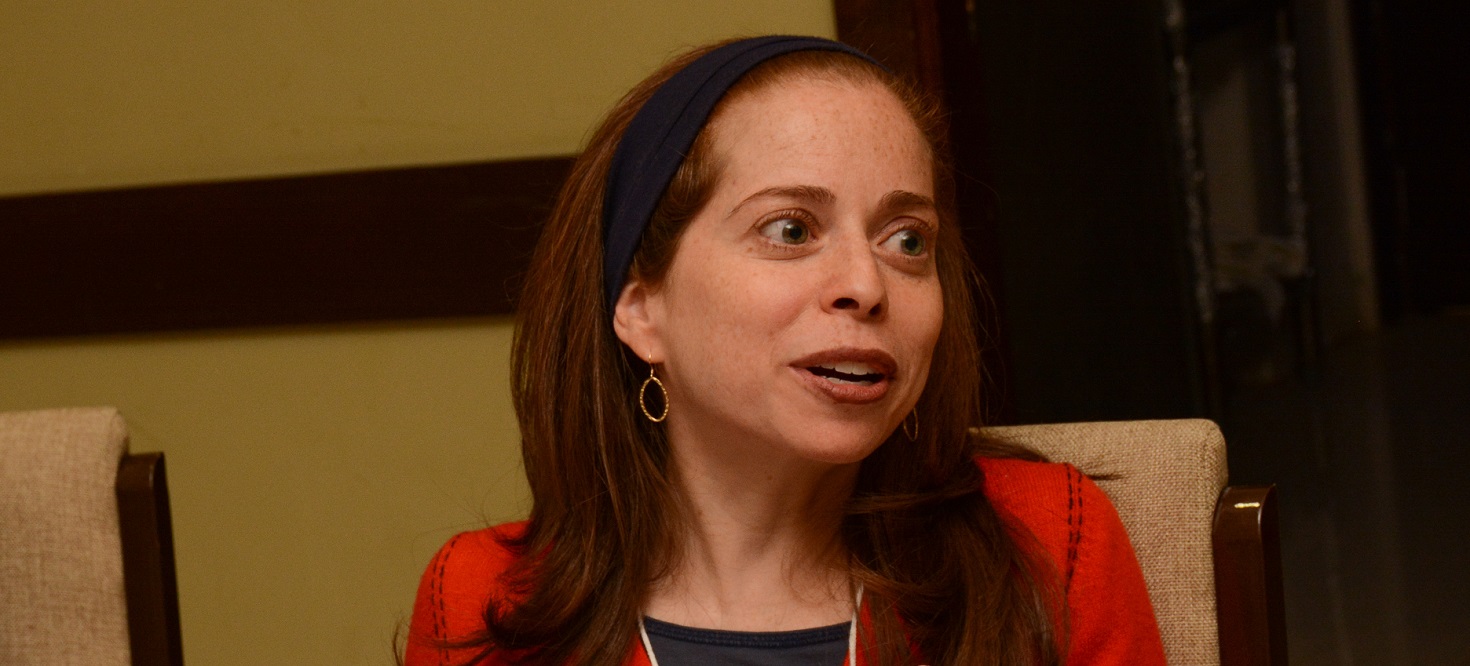 Rabbi Dr. Erin Leib Smokler
Dean of Students and Mashgicha Ruchanit Yeshivat Maharat
Encounter is crucial for Jewish leaders who seek to advance the communal conversation on the conflict. To weigh in thoughtfully on the matter, we must understand the stakes of it — not only in our minds, but deep in our hearts. Encounter provides the opportunity for real encounters, person-to-person, between "us" and "them." It provides a safe platform to explore the many complexities of the land we hold dear; to see the diversity of its inhabitants; and to imagine, for a moment, what it might be like to collapse the chasm between us.
Rabbi Dr. Erin Leib Smokler joined Encounter's Intensive Leadership Seminar in March 2017 and will return as a peer facilitator on a follow up program. Erin has continued to actively engage on this issue. She tells us, "Inspired by my experience with Encounter, I am currently part of a reading group on the conflict with other past participants, thinking about how we might inform the discourse on Israel in our own communities. Also, together with colleagues, my educational institution will soon launch a new Israel curriculum for rabbinical students. I am grateful to Encounter for reigniting old passions and activating me to take responsibility for them."
Rabbi Dr. Erin Leib Smokler is the Dean of Students and Mashgicha Ruchanit at Yeshivat Maharat, where she teaches Chassidut and Pastoral Torah. She is also on the faculty of the Shalom Hartman Institute of North America. Erin earned her PhD and MA from the University of Chicago's Committee on Social Thought and her BA from Harvard University. She previously served as a writer, appearing in The New Republic, New York Times Book Review, and The Jewish Week.