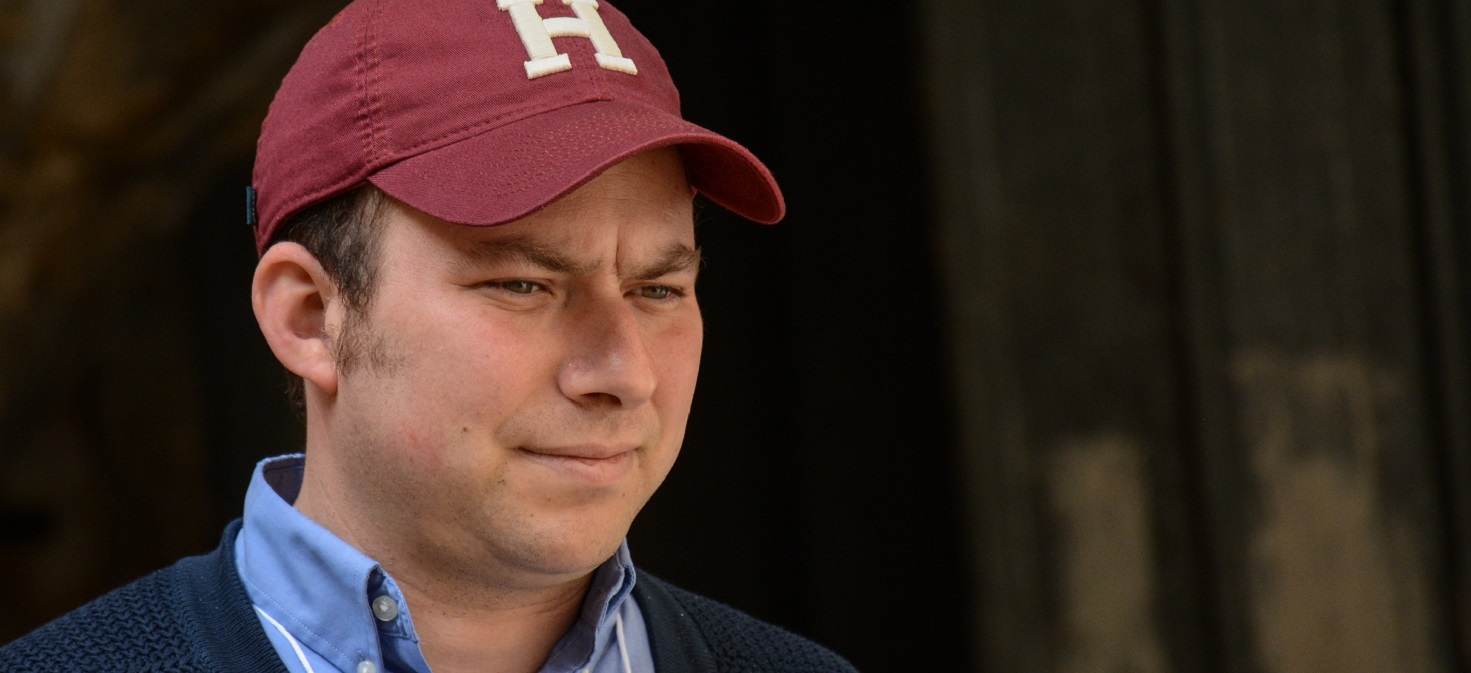 Rabbi David Wolkenfeld
Rabbi Anshe Sholom B'nai Israel
Three of the most formative years of my life were spent as a student in Israeli yeshivot located in the West Bank among Palestinian cities and towns that I never entered and about which I had no first-hand knowledge. Encounter was a safe and comfortable way to view a region I knew so well and care so much about from an entirely new perspective. So important to put faces and images to labels we read about. So important to humanize those often pitted as our enemies. So important to do so with Jews in a context of Ahavat Yisrael.
Rabbi David Wolkenfeld participated in Encounter's July 2016 Intensive Leadership Seminar and returned as a facilitator in February 2017, hoping to "guide colleagues and friends along a path of reflection, deepening commitments to engage, and more sophisticated education connected to the Israeli-Palestinian conflict."
Rabbi Wolkenfeld is the rabbi of Anshe Sholom B'nai Israel Congregation in Chicago. He grew up in Manhattan where he attended Stuyvesant High School. He has a B.A. in History from Harvard University and has completed graduate coursework in Medieval Jewish History at Yeshiva University. Rabbi Wolkenfeld studied at Yeshivat Hamivtar in Efrat and also at Yeshivat Har Etzion in Alon Shvut. He has semikhah (rabbinic ordination) from Rabbi Zalman Nehemiah Goldberg, and Rabbi She'ar Yashuv Kohen in Israel, and from Yeshivat Chovevei Torah Rabbinical School in New York.
Rabbi Wolkenfeld is a Wexner Graduate Fellow and a served one term as a member of the Executive Committee of the Rabbinical Council of America. He currently serves as a vice-president of the International Rabbinic Fellowship and is a member of the Executive Committee of the Chicago Board of Rabbis. He serves, ex-officio, as a member of the Rabbinic Advisory Group of Chicago Jewish Day School, and the Board of Directors of Akiba Schechter Day School.
Rabbi Wolkenfeld came to Chicago after spending five years at Princeton University, where, together with his wife Sara, he directed the Orthodox Union's Jewish Learning Initiative on Campus.