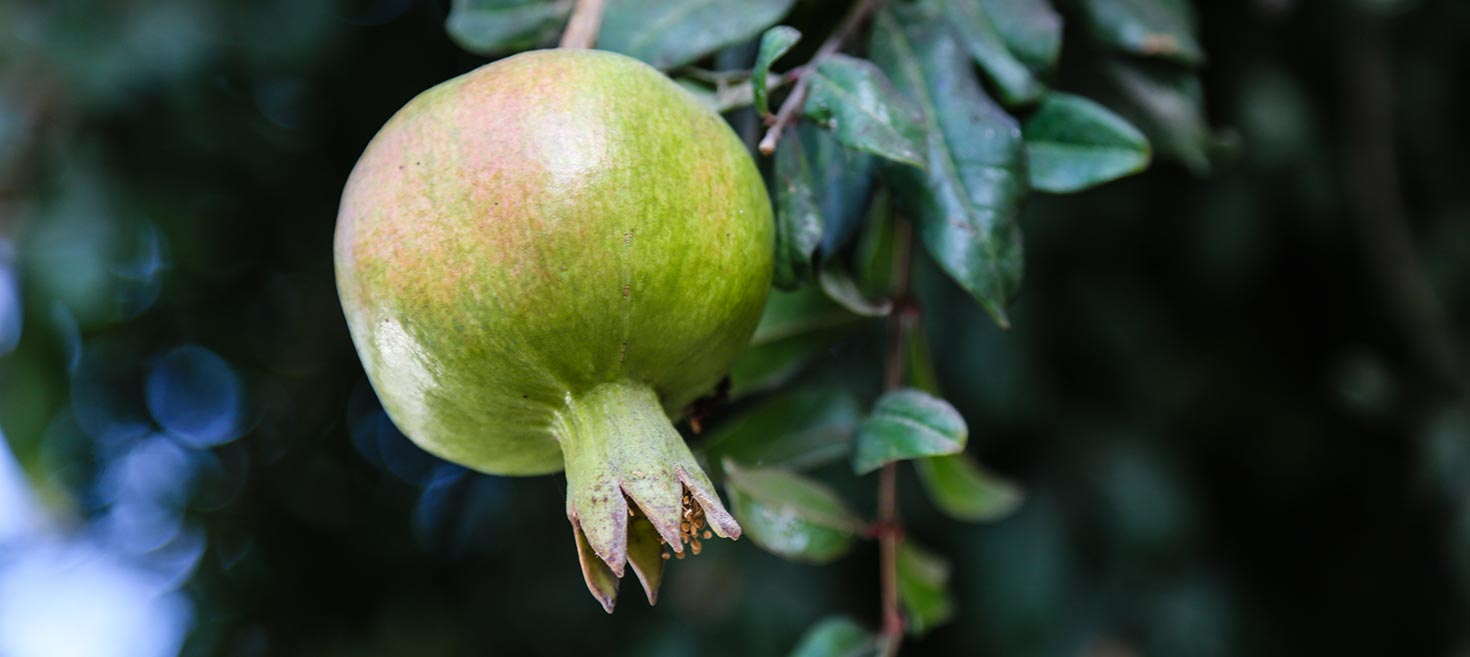 D'var Torah – Encounter Reflection
Michael Simon, Northwestern Hillel, Executive Director
D'var Torah / Sermon
Yehuda – the openness to transformation
I want to open with a note of gratitude to Yona Shem-Tov, who joined me this week at the Hillel International Global Assembly in Denver, Colorado. This was the first time that Encounter has been formally part of Hillel's largest annual gathering of staff, lay leaders, and community partners, and Yona and I joined Josh Ladon of the Hartman Institute in leading a session called "Yes, It's Complicated: Now what?" Had the session occurred at all, dayenu. That over 35 people attended when we expected 25, beyond dayenu. And that the conversation surfaced challenging issues and the value of Encounter's and Hartman's approaches – all of this made me very grateful.
This morning, I presented a d'var Torah to a select group of senior Hillel directors and senior staff from Hillel's Schusterman International Center – I'd like to share that here as my reflection both to offer you a window into how I'm trying to bring Encounter into the Hillel conversation, and also because I hope the content will also be at least somewhat interesting for you…
This week's parsha is connected to gratitude, because while the Torah portion introduces us to Joseph, the heart of the story is really Yehuda, the one named for "gratitude". Yehuda's story, which unfolds first with him complicit in the sale of Joseph into slavery, then moves to the intense tale of Yehuda and Tamar, a sordid episode that ends with Yehuda recognizing that he was in the wrong and taking responsibility. This move enables both the seeding of what will become the genealogical line to David and Solomon, but more directly enables Yehuda to approach Joseph years later and to change the story line to one of reconciliation among brothers. Yehuda demonstrates a capacity to change, to grow.
Beloved colleagues, we are in the business of identity development, of moral growth, of enabling our students to author their own stories, to change, to grow.
And for me, part of that work is modeling what it means to stretch and grow.
Two years ago, I was invited to participate on the first Encounter Intensive, and I was presented with an opportunity to join 25 other Jewish communal leaders on a four-day journey to the West Bank and East Jerusalem to engage in intensive – and intense – interactions with Palestinians. I had known about Encounter since it started, when I was in Jerusalem 15 years ago. I was honored to be asked to participate, but also reticent. I felt ready to engage with the Palestinian narrative, and I was excited to do so with incredible colleagues, but…what was the agenda? And what about the optics in the fraught political reality of our work, on campus and in the fishbowl of the Jewish community in which we exist? How would it look for me to engage with Palestinians in this way?
And I had my own personal hesitation. Fifteen years ago, the woman I planned to marry, Marla Bennett, was murdered by Hamas terrorists in the Hebrew University bombing that killed nine people. Over the ensuing years, I have thought of myself as committed to understanding the "Other," but was I really ready to hear directly from someone who might try to justify or contextualize terrorists like those who killed Marla?
I did participate on that Encounter intensive in July 2016, and I returned as a facilitator this past August. What made Encounter "kosher" for me, in the end, was that they were consistently clear that they are an educational organization, providing tools for engagement with Palestinians and their narratives, and that this education can – and perhaps should – also be part of what it means to have a relationship with Israel as a 21st-century North American Jew.
What also made Encounter "kosher" for me was that their work was grounded in clear values – the ones in this sheet (which you can find on Encounter's web site).
One of these core values of Encounter, and of mine, is shema – resilient listening.
Resilient listening. Earlier this fall, an op-ed appeared in The Daily Northwestern, written by a first-year student I'd never met, entitled, "The absence of Palestine in my Jewish experience." The student wrote that "Regardless of whether you are pro-Israel, feeding people one side of the narrative is unquestionably harmful to Judaism. Disregarding the Palestinian narrative is disingenuous and misleading."
My very first reaction to reading this was: Is this a student activist coming from an anti-Israel perspective?
But then I remembered to listen with resilience, to "hang in" when I heard (or in this case read) something that was hard to hear. I reached out to the student on Facebook (in a private message!): "I'm the Hillel director. Just want to let you know how much I appreciate your putting your voice out there on these issues. Want to get coffee?"
That led to a prompt and enthusiastic "yes", which led to a coffee with a warm, sweet, and engaging first-year student. During that coffee, I said, "I'd love to hear more about what drove you to write this op-ed." His response: "I'm a new writer for the Daily, and they encouraged me to write about stuff that interests me personally, so I wrote about this."
Then I told him about my own interest in exploring the narrative of the other, of my traveling and learning with Encounter. And he wrote to me after our conversation: "Thank you — looking forward to our next coffee!"
What if I had approached him with more suspicion? What if I had gone into the conversation expecting a debate rather than an opportunity to connect one-on-one?
And, yes, he might have viewed my outreach to him not as an invitation to a conversation but an attempt by an authority figure to shut him down.
These situations, we know, are fraught.
But the approach of resilient listening opened the door to common ground, and my actual experience of engaging Palestinian narratives in Palestinian space made it organic for me to affirm his interest in not disregarding those narratives.
I have stretched myself, and continue to, because that's what we model to do this work well.
And I come back to Yehuda, and the stretching and growing that opened him to new understandings and repaired relationships.
Can we as a movement learn and grow while staying true to what motivated us in the first place?
We are called to lech lecha – go forth, and go toward yourself. Write your story and connect that story with all of the stories of the Jewish people.
We are modeling what it means to be human and Jewish, and to connect those. And to understand that people can grow and change.
What's been most inspiring for me during this conference is the reminder of the values that bond and connect us. When Eric Fingerhut stands in front of us as a movement and reminds us, front and center, that our work is mission-driven. When Tilly Shames and Susannah Sagan inspire 500+ people to come together to show that we are a movement that aspires toward gender equality. When thousands of 1-on-1 conversations connect to the core questions of why am I here, what am I doing, how is it meaningful, and how can I do this better?
Yehuda is a model for us because he shows that we are not static, stagnant, or unchangeable – we evolve and grow with our experiences.
Rabbi Shai Held points out,
This name, Yehuda, becomes the name of the Jewish people.
"Who is a Jew? Held states: "One who discovers the possibility of gratitude even amid heartbreak."
One who discovers the possibility of gratitude even amid heartbreak.
As a Jew and as a human being, I recognize that the world is full of pain, suffering, sorrow, and darkness. But I know that there is light, love, and even peace and fulfillment amid the challenges.
Held notes, "Judaism does not ask us to choose between gratitude and disappointment, but rather makes space – indeed, seeks to teach us to make space – for the sheer complexity and contradictoriness of human experience."
We live with this complexity and amid this tension. 
We work in this complexity and amid this tension.
This work is about heartbreak, and about gratitude. It's about our students, and it's about us.
Todah.
PLEASE NOTE: The views expressed in this section of the website are not neces­sarily those of Encounter as an organization. We support the chorus of voices of the Jewish commu­nity in engage­ment with the complex­i­ties of the Israeli-Palestinian conflict, so long as they are consis­tent with our core values.