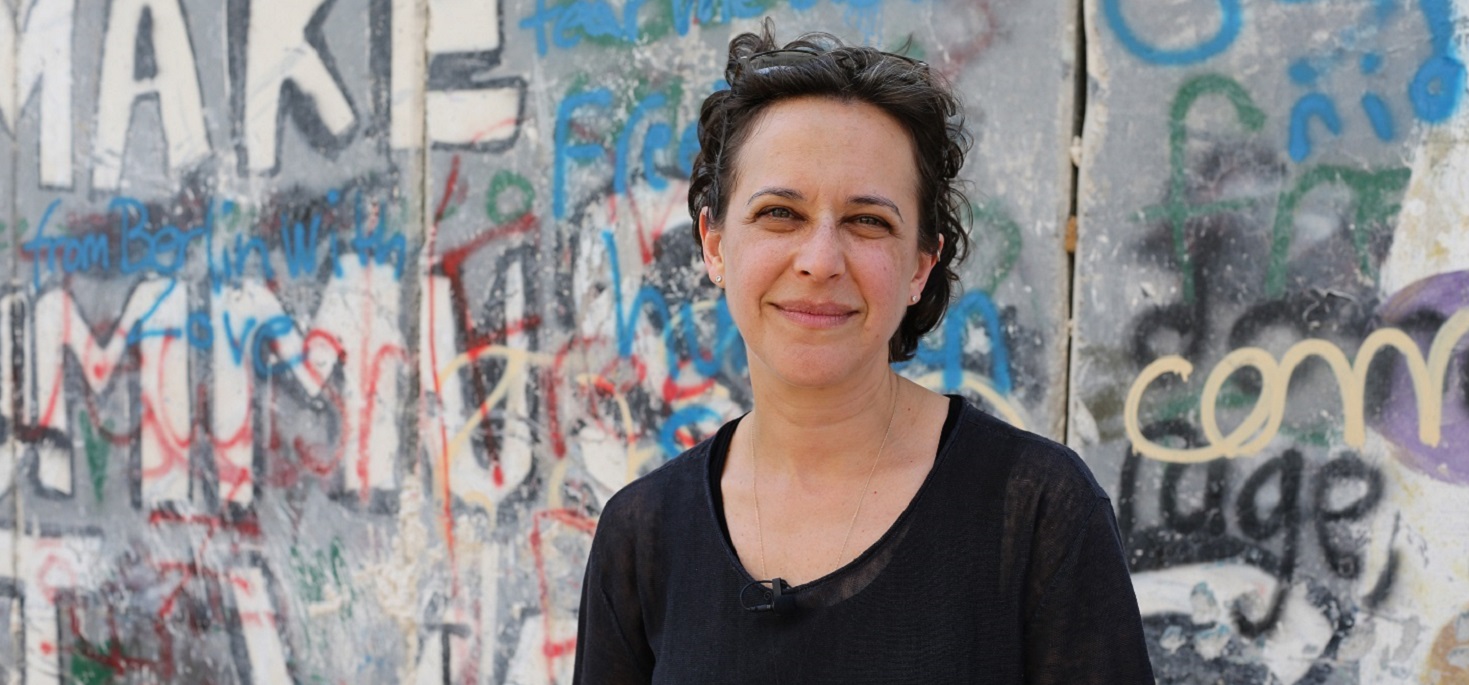 Rabbi Shira Stutman
Senior Rabbi Sixth & I Synagogue
I have been to Israel more than 50 times, and have led more than two dozen tours. Until Encounter, however, I had never visited a Palestinian village in the West Bank. The program forever changed the way I will talk and teach about Israel.
Rabbi Shira Stutman participated in Encounter's June 2017 Intensive Leadership Seminar. Of her experience, she tells us, "As a Zionist, I am inspired to continue the dialogue, to continue to search out conversations whether heartbreaking or infuriating, to continue to fight for peace, however elusive, in this most precious of regions."
Rabbi Stutman, Senior Rabbi at Washington, DC's innovative Sixth & I Historic Synagogue, was named one of "America's Most Inspiring Rabbis" by The Jewish Forward in 2013 and a "Woman to Watch" by Jewish Women International in 2014, and was featured by Tablet Magazine in a 2015 round-up of notable rabbis. At Sixth & I, she and her colleagues strive to create a spiritually connected, reflective, intellectually challenging and engaging Jewish community for the area's large millennial population.  When not at Sixth & I, Rabbi Stutman serves as the scholar-in-residence for the National Women's Philanthropy program of the Jewish Federations of North America; teaches for the Wexner Heritage program; and is board chair of Jews United for Justice. She also speaks nationally on the topics of post-tribal Judaism; creating meaningful Jewish programming for people in their 20s and 30s; working with and supporting interfaith couples; and creating a welcoming Jewish community. Rabbi Stutman graduated from the Reconstructionist Rabbinical College in 2007, where she was a Wexner Graduate Fellow. She is also a proud graduate of the Charles E. Smith Jewish Day School in Rockville, Maryland. She is married to Russell Shaw and mother of Caleb, Ma'ayan, and Natalia.