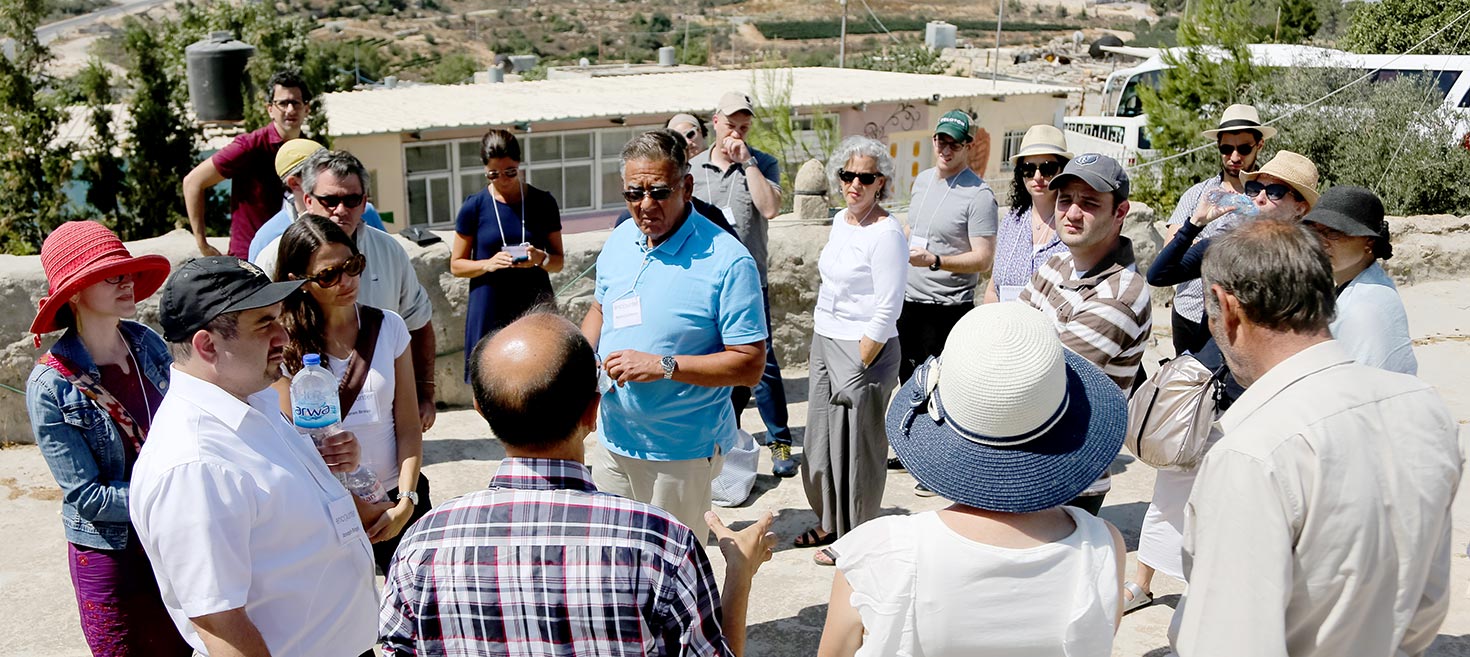 Intensive Leadership Seminar
West Bank and East Jerusalem
February 5, 2018
-
February 8, 2018
Encounter's Intensive Leadership Seminars are by-invitation-only programs designed for mid-to-high level Jewish communal leaders. Each seminar cohort is comprised of leading Jewish professionals in their various fields and select lay leaders committed to a more nuanced, informed and constructive engagement with Israel and the Israeli-Palestinian conflict.
Each Intensive Leadership Seminar includes four webinars, a four-day delegation trip to the region with focused travel in Palestinian communities in the West Bank and East Jerusalem and participation in a cohort-specific listserve. During the travel portion of the program, the cohort meets with a diverse array of Palestinian civil society leaders, business people, negotiators, and grassroots activists for an opportunity to hear and consider the perspectives of those with whom Israel will share her future.
The Intensive Leadership Seminar cohorts are comprised of an intimate cross-section of leading American Jewish professionals, rabbis, philanthropists and public intellectuals who care deeply about the future of Israel, the vitality of the American Jewish community and the future of a strong relationship between the two. The broadest hope is this experience will strengthen the capacity of our community's leadership to contend with some of the most divisive, yet urgent issues of this moment in service of leading more constructively upon return.
For more information contact info@encounterprograms.org.
Have you already participated in an Encounter program?
Visit this page to nominate a Jewish leader for the Intensive Leadership Seminar experience.