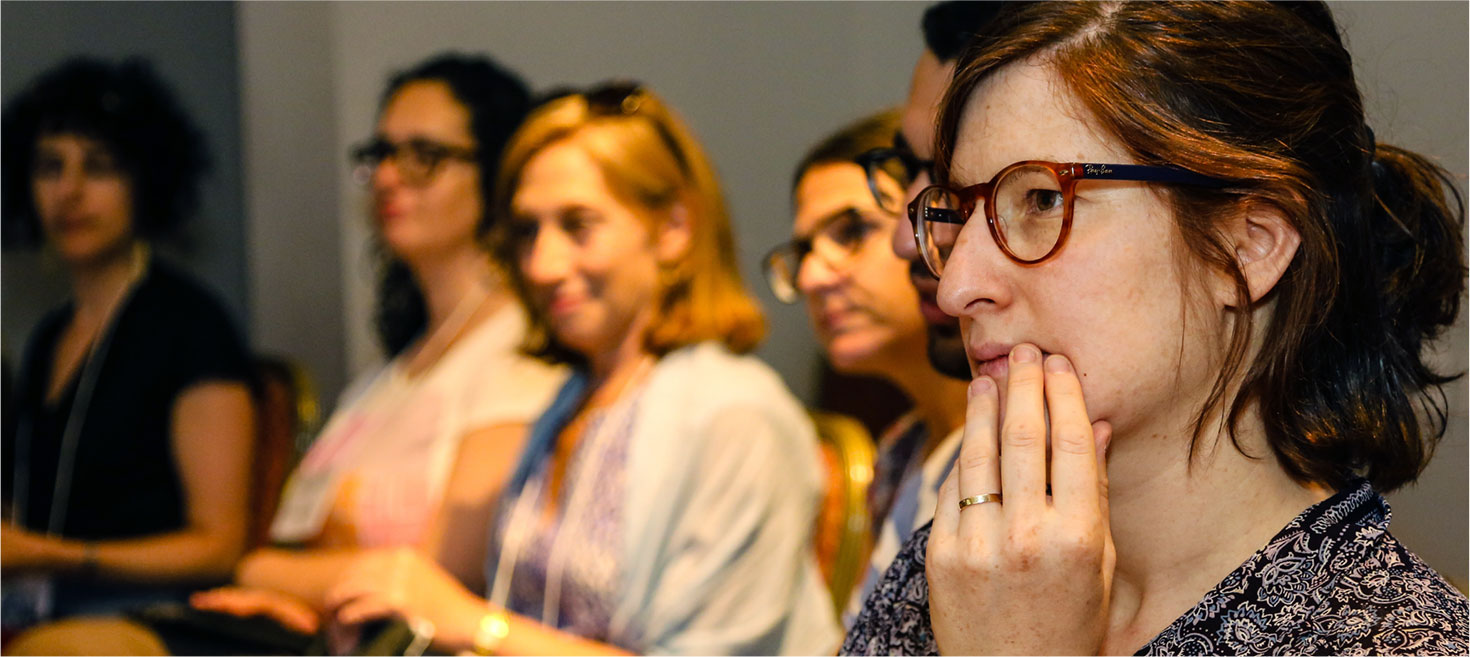 East Jerusalem Program for Gap Year Students
East Jerusalem – Gap Year
April 26, 2018
-
April 27, 2018
Encounter is now accepting applications for our upcoming April 26–27 program to East Jerusalem.
Space is limited. Applications will be accepted on a rolling basis until Monday, April 9.
Over 2,500 Jewish leaders from every denomination and from across the political spectra have traveled with Encounter to meet directly with Palestinians. They have had the unique opportunity to consider new approaches to the conflict and have learned how to bring constructive conversation home to their own communities and institutions.
Join a diverse cohort of your peers for this critical experience. Become part of a network of Jewish leaders committed to bringing about both a healthier Jewish communal discourse and a changed reality on the ground for Israelis and Palestinians.
This program is geared specifically towards gap year students in Israel.
---
Go
beyond news­paper head­lines and tele­vi­sion sound bites.
Learn
through personal encoun­ters about key chal­lenges facing Palestinians.
Discover
the steps grass­roots, non-violent activists are taking to meet them.
Engage
mean­ing­fully with fellow Jews in facil­i­tated discussions.
Reshape
Jewish engage­ment with the conflict to be more inclu­sive, informed and constructive.
---
Encounter is inten­tion­ally non-partisan. We do not prescribe nor advo­cate for a partic­ular polit­ical stance or form of conflict reso­lu­tion. Instead, we advo­cate for direct engage­ment with Palestinians as part of respon­sible Jewish lead­er­ship.
The program includes:
Presentations by respected local Palestinian civil society leaders and activists.

Walking tours of key geographic areas.

Optional home stays with Palestinian families.

Confidential, facil­i­tated dialogue with Jewish peers.

Kosher food and multiple davening options.
The program will take place in Bethlehem and surrounding areas within 15 minutes of Jerusalem. Click here for a sample itin­erary for this program.
The program has three components:
Opening session: Sunday, April 22, 7:00pm-9:30pm
Travel dates: Thursday, April 26, 7:30am to Friday, April 27, 4:00pm
Closing Session: April 29, 7:00pm-9:00pm.
Cost:
The cost is $250 for students, all inclusive. The cost is $400 for those who will be participating in both this program and the February 22–23 program.
Program fees must be received one week prior to the program start to secure your space on the program. Cost should not be a barrier to participation.
Please inquire about scholarships at trips@encounterprograms.org.
Space is limited. Applications are accepted on a rolling basis until Monday, April 9.
*Please note that according to Israeli law, those who possess Israeli citizenship are prohibited by Israeli law from traveling to certain Palestinian areas in the West Bank. Therefore, participants who have Israeli citizenship are invited to check our calendar for upcoming trips to Areas B and C, areas of the West Bank where Israelis are permitted.
Questions are welcome. Please email trips@encounterprograms.org.