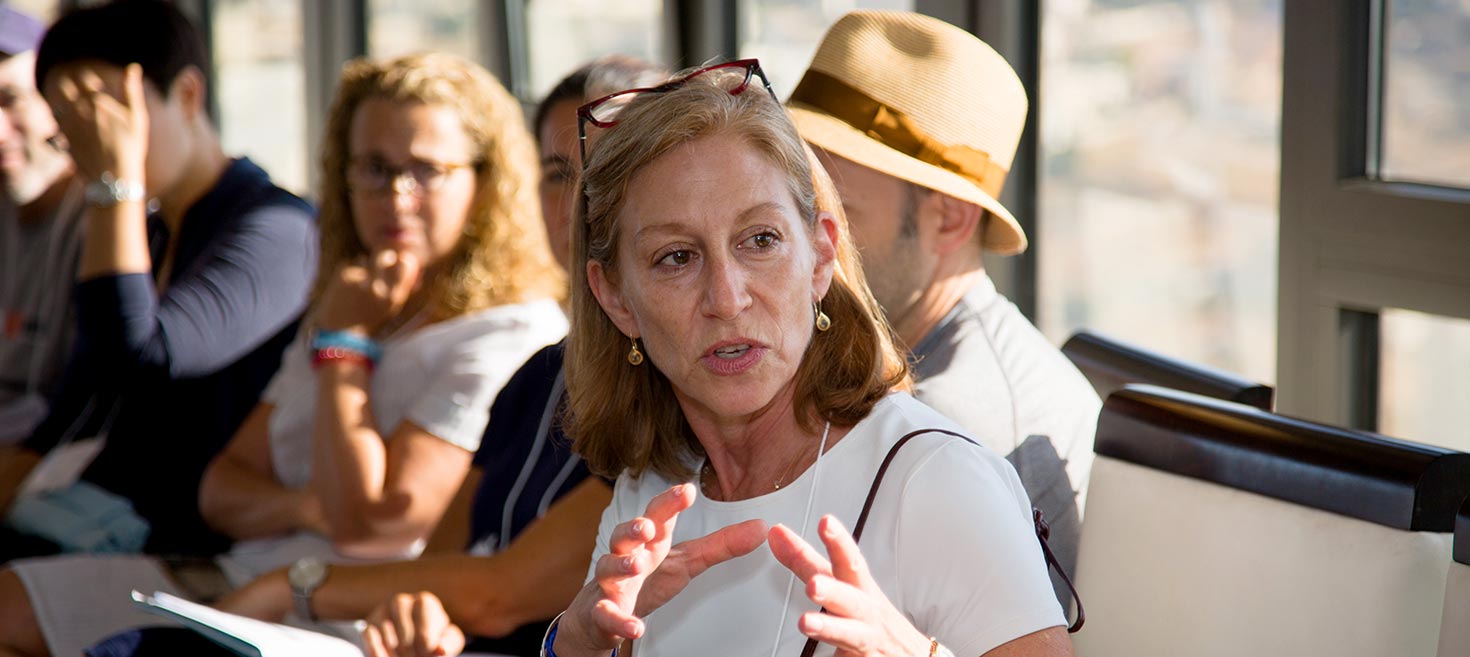 Rabbi Lori Koffman
Director of Engagement and Innovation USCJ
What is so often missing from these conversations are the voices of the people who are actually impacted, because the conflict is not just about security and politics, it's about people… I believe it is critical for Jewish communal leaders to hear first hand the voices and see first hand the faces of the people for whom our theoretical conversations are a day-to-day reality.
Rabbi Lori Koffman joined Encounter's August 2017 Intensive Leadership Seminar as a volunteer facilitator. She says, "As a Jewish educator I know how impactful first hand experiences can be… [and] it's critical that these conversations are framed within the context of Encounter's core values – especially Ahavat Yisrael. Encounter's emphasis on 'resilient listening' is a practice we all need to learn, not just for hearing from Palestinians, but for hearing from and appreciating perspectives that we might otherwise jump to disagree with."  
Rabbi Lori Koffman is the Director of Engagement and Innovation at USCJ. Rabbi Koffman serves on the National Board of the National Council of Jewish Women (NCJW) and as Chair of its Reproductive Justice initiative and on the JTS Pastoral Care Advisory Committee. Prior to her ordination from the Jewish Theological Seminary's (JTS) rabbinical school in 2010, Rabbi Koffman spent 19 years working in Private Equity and was a co-founder of Solera Capital. In addition to her rabbinic ordination Rabbi Koffman holds an MA in Midrash from JTS, an MBA from the Wharton School of Business, an MA in Political Science from the University of California at Berkeley, and a BA from Tufts University.