On Monday, April 17, 1,200 Palestinians in Israeli prisons launched the first mass collec­tive hunger strike in years.
On May 18th at 9:00am (Pacific) / 12:00pm (Eastern) / 7:00pm (Israel), Sulaiman Khatib, Co-Founder and Co-Director of Combatants for Peace,a leading non-violent activist and former pris­oner, will share his thoughts on the current strike, the demands being made and the place of non-violence in Palestinian society. To reserve your spot click here.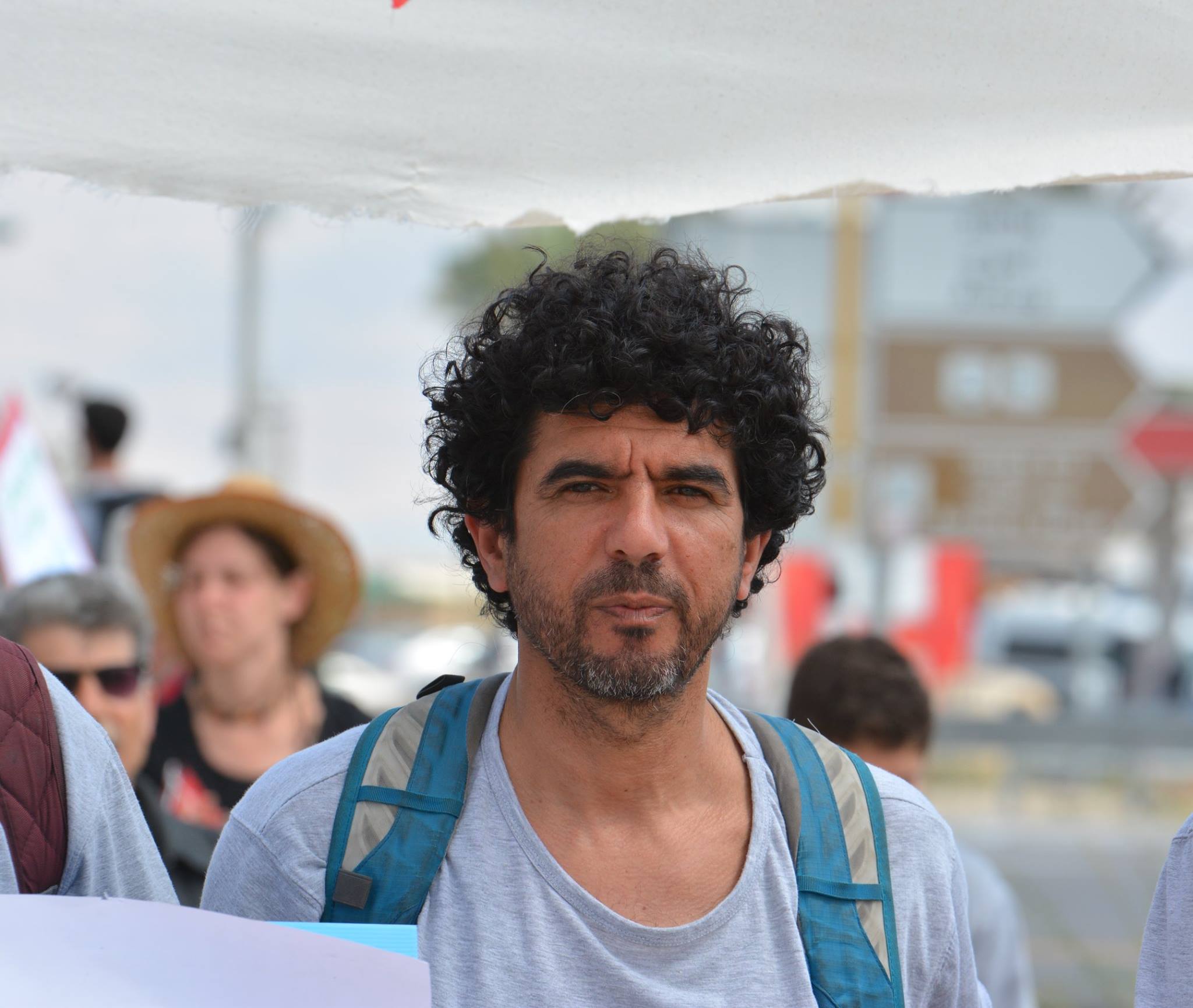 About Sulaiman Khatib
Sulaiman comes from a Palestinian nation­al­istic family from the village of Hizma, near Jerusalem. At the age of 12, he joined the national Palestinian freedom struggle by rioting at school and throwing stones at the Israeli army. In 1986, just before the start of the first Intifada, when he was 14 years old, Sulaiman was sentenced to 15 years in jail. Of those 15 years, he served 10.5 years. In jail, Sulaiman received most of his educa­tion in what became known as the "revo­lu­tionary univer­sity." The struggle in the Israeli prison of the polit­ical pris­oners, through hunger-strikes and other non-violent means, has been a school for the non-violent struggle. After his release from jail in 1997, Sulaiman became an office manager in Fatah's Jerusalem District Office. At the start of the Second Intifada, Sulaiman was among those who called for nonvi­o­lent resis­tance. He is the co-founder of Combatants for Peace, a move­ment lead by former Israeli and Palestinian combat­ants in the conflict, soldiers and fighters, who have committed them­selves to the non-violent path for bringing peace to the conflict. Sulaiman and Chen Alon, co-founders of Combatants for Peace, are nomi­nated for The Nobel Peace Prize for 2017.
Email sally@​encounterprograms.​org for more infor­ma­tion. Participants may join by computer or phone.
Encounter neither contests nor endorses the views presented by speakers in this series.