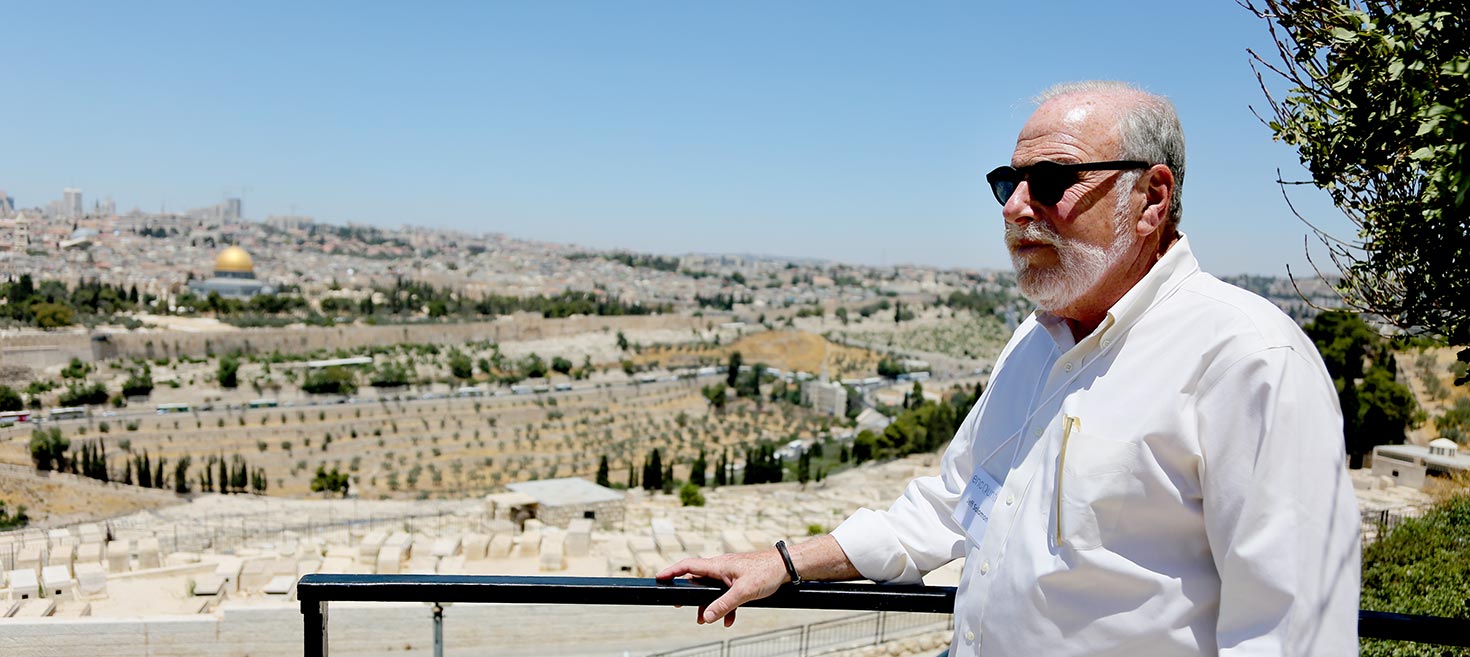 Our Vision
Encounter seeks to grow the Jewish community's capacity to contribute to a durable resolution to the Israeli-Palestinian conflict in which all parties live with respect, recognition, and rights.
Being in some of the actual places most impacted by the conflict with one's actual body, feelings and self along with a cohort of incredibly thoughtful, passionate Jews who know a lot about the conflict and care deeply about Jews, Israel and the conflict itself, allows for an encounter with living history deeper than any panel, essay, sermon, or organizing session ever could. David S. Koffman Assistant Professor of History, Israel & Golda Koschitzky Centre for Jewish Studies, York University
Essential and transformative. Rabbi Angela Buchdahl Senior Rabbi, Central Synagogue
The opportunity to build relationships and process this intense experience with colleagues and new friends feels essential and a gift. Rabbi Deborah Waxman President, Reconstructionist Rabbinical College/Jewish Reconstructionist Communities
Incredible opportunity to see/hear Israel from another perspective. Anonymous Jewish Communal Executive
I understand so much more. Even the basic history, the dates, the wars, the treaties… Eric Robbins President/CEO, Jewish Federation of Greater Atlanta
As Jews, we are heirs to an ancient tradition that prizes dissenting voices: a tradition that has never been afraid to ask tough questions, confront unsettling realities or argue l'shem shamayim, for the sake of the heavens.
Encounter brings these quintessentially Jewish values into our understanding of the Israeli-Palestinian conflict. Many of our community's leaders — leaders who play an active role in shaping American Jewish engagement with Israel and the conflict — rarely have the opportunity to hear directly from the Palestinians with whom our people's story is so intimately intertwined. More strikingly, so many Jewish communal leaders also rarely have occasion to connect with a cross-sector cohort of peers in an off-the-record, structured and facilitated way, about the very issues that are so high-stakes for our community.
We believe this moment, and responsible Jewish leadership demands of us to engage seriously and directly with both the voices of others in our community and of Palestinians in the West Bank and East Jerusalem. Our programs offer the opportunity to do both, which in our view, is a fundamental act of Ahavat Yisrael: Love of One's People.
In so doing, we invite American Jewish leaders to open themselves up to new knowledge, new experiences, new relationships, and — ultimately — new possibilities.